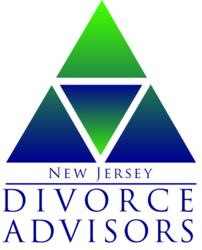 The experience of an elite CPA and entrepreneur like Jodi Carter solidifies NJDA's position as the leading Divorce Planning firm in New Jersey
(PRWEB) December 29, 2011
New Jersey Divorce Advisors, LLC ("NJDA") today announced that Jodi Carter, CPA has joined the firm to lead the Matrimonial Accounting Division. The Matrimonial Accounting Division is responsible for helping clients and their attorneys navigate the complex financial and tax implications of both marriage and divorce. Among the services offered are tax analysis and advice on prenuptial agreements, asset division, alimony, child support, retirement plan division, and real estate purchase or disposition as well as forensic accounting and business valuation services.
Jodi Carter owns Carter CPA LLC – a full-service Accounting and Tax Preparation firm in East Brunswick, NJ. Carter is a Rutgers University School of Business graduate and brings 25 years of public accounting and entrepreneurial experience to NJDA. She is a member of the American Institute of Certified Public Accountants (AICPA) and New Jersey Society of Certified Public Accountants (NJSCPA), and a former Board Member of Jewish Family and Vocational Service of Middlesex County (JFVS).
Ms. Carter is a frequent speaker at business leadership workshops on the topic of business productivity and is widely recognized as an expert on practice management systems. She has created and led "Money Matters" workshops for children and will soon be launching "Rising Stars" – a leadership program for teens. She has a passion for behavioral finance, a field that helps people understand the relationships between money and psychology.
In addition to leading the Matrimonial Accounting Division, Ms. Carter has accepted the position of Chief Operating Officer of NJDA. "The experience of an elite CPA and entrepreneur like Jodi Carter solidifies NJDA's position as the leading Divorce Planning firm in New Jersey. Having Jodi onboard adds tremendous value for our clients." said Bryan Koslow, Founder of NJDA.
Ms. Carter's team is often called upon in complex divorce situations involving high-net-worth individuals, self-employed business owners, or where there are significant stock options within the marital estate. Other typical cases include situations with multi-state property ownership or missing assets.
About NJDA
New Jersey Divorce Advisors, LLC is a divorce consulting and planning firm committed to providing comfort to divorcing individuals and their families during each phase of the divorce process. By connecting divorcees with the appropriate professional resources, the firm is able to streamline the divorce process and improve the likelihood of an equitable divorce settlement. The firm's advisors are experts in their respective fields and collaborate to provide clients with a complete divorce roadmap. The firm may be hired as a neutral third party or as a client advocate.
###