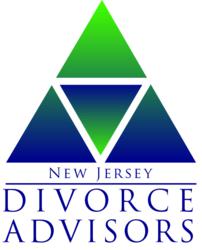 More than half of our clients live or work in New York and we are pleased to be able to offer the convenience of a Manhattan meeting place
Red Bank, NJ (PRWEB) January 30, 2012
New Jersey Divorce Advisors("NJDA") Chief Operating Officer, Jodi Carter, kicks off the 2012 Tax Season with exciting announcements. As COO, Carter leads NJDA's Matrimonial Accounting Division whose services include tax analysis and advice on prenuptial agreements, asset division, alimony, child support, retirement plan division, and real estate purchase or disposition as well as forensic accounting and business valuation.
Carter's accounting firm, Carter CPA, LLC is a full-service Accounting and Tax Preparation firm in East Brunswick, New Jersey. This year, the firm is pleased to announce the opening of a New York City meeting location at 1140 Avenue of the Americas (44th Street and 6th Ave).
"More than half of our clients live or work in New York and we are pleased to be able to offer the convenience of a Manhattan meeting place," said Jodi Carter.
In addition to adding the New York location, Carter CPA is expanding its paperless initiative, leveraging cloud-based technology, to offer secure personal web portals. The portals provide easy access to information as well as a secure way of sending documents. For clients that pay quarterly estimated taxes, instructions and vouchers will be available on the portal so that they can be accessed at any time. Ultimately, this will allow the firm to offer clients a completely paper-free tax preparation process.
"As well as the efficiencies that this technology provides, it is an opportunity to significantly reduce our use of paper and help the environment," said Jodi Carter.
About Carter CPA
Carter CPA, LLC is a tax and accounting firm focused on individuals and small businesses, providing personalized service and strategic planning. The firm's services include tax preparation, accounting and audit services, payroll services, financial planning, and matrimonial accounting.
About New Jersey Divorce Advisors
New Jersey Divorce Advisors, LLC is a divorce consulting and planning firm committed to providing comfort to divorcing individuals and their families during each phase of the divorce process. By connecting divorcees with the appropriate professional resources, the firm is able to streamline the divorce process and improve the likelihood of an equitable divorce settlement. The firm's advisors are experts in Divorce Financial Planning, Matrimonial Accounting, Forensic Accounting and Business Valuation. The firm is available for Divorce Mediation, Litigation Support, or Collaborative Divorce.
###