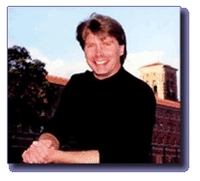 NLP may be the most powerful vehicle for change in existence.
Seattle, WA (PRWEB) May 1, 2008
Bennett Stellar University of Neuro-Linguistics & Hypnosis is celebrating its 10th year as a licensed and approved school. Dedicated to contributing to the health and well-being of oneself and others, the growing University offers different accredited programs for NLP Training, Reiki, and Hypnotherapy. Bennett Stellar University is one of the few licensed schools in the United States that offer training in these arts.
One of their most popular programs is the Neuro Linguistic Programming Certification programs. Neuro Linguistic Programming (NLP) was developed by Richard Bandler and John Grinder in the 1970's. The basis of NLP is an interpersonal communication model and an alternative to psychotherapy. NLP aims to increase behavioral choice by the manipulation of personal state, belief and internal representation either by a practitioner/trainer, or by self-application.
Because of its simplicity and effectiveness, Bandler has seen NLP used by Fortune 100 companies and therapists, consultants and sales people, teachers and health professionals. In fact, since its inception, NLP has gained continued approval from academic, government, and private sectors. Government agencies, such as the FBI, have even endorsed NLP as a method for building rapport http://www.fbi.gov/publications/leb/2001/august2001/aug01p2.htm. Furthermore, Modern Psychology magazine has been quoted as saying that " NLP may be the most powerful vehicle for change in existence."
Students from all walks of life are invited to take part in the programs offered by Bennett Stellar University. Learn from a Master in Neuro Linguistic Programming and Company President, Michael Bennett, who offers years of experience to students wishing to explore an NLP career path.
Choosing a career that helps and enriches the lifes of others can be rewarding both emotionally and financially. Additionally, Bennett Stellar University offers certification and membership to many national and international societies and associations, including the Society of NLP, and the National Guild of Hypnotists.
To find out more about NLP Training, the Neuro Linguistic Programming Certification programs, and/or Bennett Stellar University and its other programs, certifications, and/or seminars, call 206.729.8658 or Toll Free: 888.432.1122, or visit the official website.
http://www.imagineit.org
Kaileen Sherk
Bennett/Stellar University
1114 Hughes Lane
Granite Falls, WA 98252
Ph: 206.729.8658
Ph: 888.432.1122
Fax: 360.925.6811
###