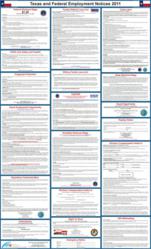 Please notice that these changes will take place and must be carefully regarded.
Los Angeles, California (PRWEB) September 04, 2011
National Labor Relations Board made this new decision which will apply to companies whether or not they have federal contracts. This act applies for the Fair Employment Opportunity Act. The National Labor Relations Board has published this Final Rule that will require employers to inform employees of their rights under the National Labor Relations Act.
The Act would make it illegal for an employer to refuse any consideration for employment or to refuse to offer employment to an individual because of the individual's status as unemployed; publish in print, on the Internet, or in any other medium, an advertisement or announcement for any job that includes any provision stating or indicating that an individual's status as unemployed disqualifies the individual for a job ("must be currently employed") and direct or request that an employment agency take an individual's status as unemployed into account in evaluating or specifying applicants for employment
###