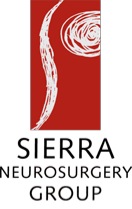 The strength of Nevada Neurosurgery is now a part of Sierra Neurosurgery Group making SNG the #1 Neurosurgery and Spine Group in Nevada
Reno, Nevada (PRWEB) February 01, 2013
Nevada Neurosurgery was founded in 2010 and has served the community in Northern Nevada and California in an exemplary fashion, providing appropriate conservative and surgical spinal care. Sierra Neurosurgery Group is the largest neurosurgery group in Nevada with 30+ years of experience. On February 1, 2013 these two groups merge with Nevada Neurosurgery becoming part of Sierra Neurosurgery Group. Dr. Sekhon joins the following surgeons at Sierra Neurosurgery Group: Joseph R. Walker, MD, FAANS, John S. Davis, MD, Dante F. Vacca, MD, FAANS, Hilari L. Fleming, MD, PhD, FAANS, Jay K. Morgan, MD, FAANS, Deven Khosla, MD, FAANS, David C. Leppla, MD, Christopher P. Demers, MD, Michael S. B. Edwards, MD, FAANS, William Dawson, M.D. - Partner Emeritus and Jacob L. Blake, MD (Pain Management).
Dr. Lali Sekhon, MD, PhD, FACS has been involved in neurosurgical care of patients for 20 plus years. Dr. Sekhon is board certified (FRACS) and double fellowship-trained. He has special expertise in the diagnosis and management of many conditions including cervical myelopathy, degenerative disc disease, spondylolisthesis, spinal tumors, and trauma. Dr. Sekhon is a highly skilled spine neurosurgeon whose practice includes motion preservation techniques and technologies, artificial discs, dynamic stabilization, cervical and lumbar surgery, interbody fusion, disc and stenosis surgery and other procedures including minimally invasive spine surgery. Graduating with honors, He received his medical degree at the University of Sydney, Australia. Also in Sydney, Dr. Sekhon completed, with distinction, a neurosurgical residency. Dr. Sekhon received advanced training during two different neurosurgical fellowship programs. The first at the Mayo Clinic in Rochester, Minnesota and a combined orthopedic/neurosurgical spinal fellowship at Toronto Western Hospital in Ontario, Canada. In addition, he received a Doctor of Philosophy (PhD) from the Department of Surgery, University of Sydney, Australia. Dr. Sekhon has received a plethora of honors and awards including the Young Neurosurgeons Award from the World Federation of Neurosurgeons, Outstanding Clinical Research Award from the Cervical Spine Research Society, AMA Physician's Recognition Award with Commendation, Patient's Choice Award by MDX Medical, Inc., and Best Doctors in America Award (the last two awarded 2010-2012). Dr. Sekhon is recognized as a leader in the field of cervical surgery and artificial disc surgery. His philosophy is one of exhausting all conservative care options prior to looking at surgery for degenerative conditions and patient education is a paramount. He teaches spine surgery to younger surgeons throughout North America. He has published over 100 peer-reviewed articles and sits on the editorial boards for four premier spine journals as well as reviewing for a dozen others.
The melding of Nevada Neurosurgery into Sierra Neurosurgery Group formalizes the position of Sierra Neurosurgery Group as the premier surgical and conservative brain and spine care center in Nevada and Northern California.
Patients and physicians can call for appointments on 775-323-2080 or fax on 775-657-9881.