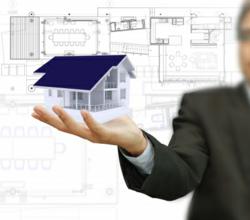 The non-qualifying services that are now offered to buyers are designed to help expedite sales.
Tampa, Florida (PRWEB) April 08, 2013
Buying a home and qualifying for a home are two processes that buyers must go through in a typical real estate transaction. A single problem at either state of the process could prevent a qualified buyer from a purchase. The PLB Investment Group is now offering no bank qualifying homes in Tampa to buyers at http://www.realestatetampaflorida.com/sell-your-house. These homes are owned and controlled by this company and are providing the alternatives to bank financing and realtors sales that some in Florida search for when purchasing homes.
Some of the criteria used by banks to qualify buyers includes tax records, employment records, marital status and other information that is required for a successful purchase. Difficulty with paperwork and processing is one of the elements that could be a potential pitfall for buyers regardless of personal credit or other qualifications. The non-qualifying services that are now offered to buyers are designed to help expedite sales.
The PLB Group has recently added to its extensive list of services to help land owners to sell parcels of land without realtor or bank involvement. These internal services have been created to help men and women in extraordinary circumstances to sell land parcels to qualified buyers without delays in transactions. Land as well as homes in any condition are now accepted by this investment group to provide more resources to citizens in Tampa and surrounding cities.
The way that contact is made with this company has recently been improved to provide expedited contact. A new buyer and seller contact form is now added to the company website. This secure form requires submission of almost no personal information for approval of services. This easy to use online system provides an alternative to phone processing used by many investment companies that are offering similar services in Southern Florida.
About PLB Investment Group
The PLB Investment Group is comprised of expert real estate investors who own and operate hundreds of homes in the Tampa, FL area. This company works closely with homeowners, landowners and buyers to connect these individuals to expedite a date of sale. The services that have been added to by this company this year include the ability to sells homes or parcels of land in any condition. These alternatives offered by the PLB Investment Group give buyers and sellers more ways to use different resources apart from realtors, real estate agents and banks typically required for most real estate transactions.