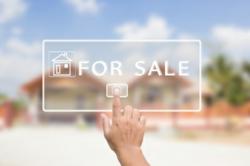 Responses are now provided faster to users of this new area on the company website.
Tampa, Florida (PRWEB) May 02, 2013
Purchasing real estate the traditional way usually requires a bank financed mortgage. These mortgages can be obtain through realtor assistance or real estate agent services. Home buyers searching for an alternative way can now benefit from new services provided by the PLB Investment Group. No bank qualifying houses services are now provided to buyers of homes. The elimination of bank qualifications is expected to help more people buy homes faster using these new company services at http://www.realestatetampaflorida.com/sell-your-house.
Most transactions involving a real estate purchase require a specific qualification process by buyers. Banks can check credit references and tax liens to make sure that buyers are able to afford the purchase of a home that is financed. Issues like divorce and foreclosure can be secondary issues that a buyer can have during the transaction process.
The services for the no qualifying homes added by the PLB Group are providing the alternatives that buyers cannot find going through traditional routes to make a real estate purchase.
Aside from the services that are offered to buyers, updated services for sellers of real estate have been added this year. These new services include the acceptance of homes or parcels of land in any condition.
Because realtors can require upgrades to homes before sale, the acceptance offer by the PLB Group is providing better ways to sell a home for men and women in the central Florida area. These seller services are constantly reviewed for accuracy and are controlled by real estate investing experts.
The company contact methods were updated recently due to technological advancements made on the company website. The addition of a faster request form for information has been installed. This new form asks basic questions that help to inform company specialists. The types of services that are offered by this company are explained in detail online or when responses are provided through this new web form. Responses are now provided faster to users of this new area on the company website.
About PLB Investment Group
The PLB Investment Group is an established real estate investment company purchasing multiple homes and properties each month in the Tampa, FL area. The company is staffed by specialists working as investors and not realtors or agents. The alternative services that are offered by this company are offered as solutions to help buyers and sellers who have exhausted resources offered from other companies. The PLB Investment Group has updated its company website this year to provide more information to buyers and sellers researching real estate transaction services online.