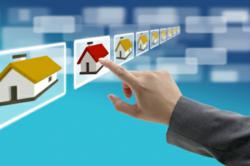 This overview is part of a new blog series aimed at expediting the real estate transactions process.
Tampa, Florida (PRWEB) June 03, 2013
Options for home buyers can be limited when credit problems plague being approved for a mortgage. The PLB Investment Group helps men and women through various programs to buy and sell homes without realtor involvement. This company is now exploring no bank qualifying homes in Tampa, FL to help those considering this method to understand the advantages in detail at http://www.realestatetampaflorida.com/tampa-real-estate-for-sale-easier-to-purchase-with-no-bank-qualifying-options. This overview is part of a new blog series aimed at expediting the real estate transactions process.
The paperwork process to purchase a home normally involves more than one step to complete. Real estate professionals who take on the responsibility of qualifying men and women to buy a home use a series of credit criteria. A person with a history of credit issues or recent issues like bankruptcy or divorce could be at a disadvantage during the review process.
Part of the information that is now covered in detail online by the PLB Group explains the ways that the lengthy paperwork process can be avoided when seeking to purchase a home. This new blog area on the company website is part of the redesign that took place this year.
Changes to the company services are now designed to help more than just buyers of properties. A new program initiated by the PLB Investment Group is supplying a better path to sell a home. A homeowner that has difficulty selling homes due to repair work, poor economic growth or other factors could benefit from reviewing the new services available. Specialists from this company are now able to sell homes in any condition and of any type. These expanded services are expected to bring much needed help to local sellers.
The redesign of the company website had been made this year to simplify the information gathering process for buyers and sellers. The easy to use categories that now exist on the website make it faster to receive information. The updated blog posts, streaming videos and other content that is offered online are helping to expand the informational resources that this company now offers. The installation of the new contact form is expediting the response process. Men and women who use this form now receive priority processing of information requests submitted through the company website.
About PLB Investment Group
The PLB Investment Group is based in Tampa, Florida are offers a range of complete real estate services. This company has built a unique business model to help buyers and sellers equally. The company services are making it easier to avoid using realtors or agents to complete the most common transactions in real estate. The PLB Investment Group is made up of investing specialists who purchase and sell properties at a faster pace compared with standard methods used by realty companies. The experts providing the company services buy and sell multiple properties on a monthly basis in the local area.