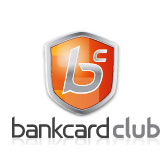 Merchant accounts without a long term commitment
City of Industry, CA (PRWEB) October 22, 2012
Merchant service provider, bankcard club, is now offering merchant accounts without a long term commitment. Many merchants request the option to accept credit cards, but without the long term requirements of an early termination fee. bankcard club is making this possible to create the best experience for their merchants. This arrangement allows merchants to switch or alter their merchant account at any time without the fear of having to pay an early termination fee.
As bankcard club continues to grow, so too does their cost effective merchant products and solutions offerings. Loaner terminals are a popular feature with merchants, allowing merchants to use the latest in credit card processing technology without paying high rental or purchase costs. By offering merchant accounts without cancellation fees, merchants can process with even more room to grow with less cost to them.
The top priority for bankcard club is to provide the best customer care for each and every merchant. Cancellation fees have been a common practice in the credit card processing industry, similarly to the mobile cellphone carriers looking to retain long term business. bankcard club understands that merchants who are happy with their service will continue to do business with companies that provide the best service and solutions. That is the top priority at bankcard club, and making merchant accounts available without a cancellation fee is an example of that effort.
About bankcard club:
bankcard club (all lower case) is a registered merchant services provider/independent sales organization of Elavon, Inc. Backed by over 15 years of experience, bankcard club offers competitive pricing on merchant accounts and credit card processing for all types of businesses. Learn more about merchant services at bankcardclub.com.
# # #