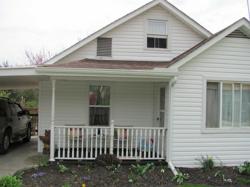 Recent reforms have attempted to make the lending process more transparent for the consumer, but those reforms have nothing to do with educating the consumer.
EL SEGUNDO, CA (PRWEB) December 07, 2012
A mortgage loan with no closing costs sounds like a great deal to most borrowers, but what many don't realize is that there are always fees associated with funding a mortgage, and someone has to pay them.
No-cost mortgage lenders will often advertise that they cover the fees themselves, or that the fees are waived entirely. However, fees on a loan don't just go to the mortgage servicer, and everyone involved in funding a mortgage needs to be paid for their services. Go Banking Rates finds the truth is that the borrower is always the one to pay these closing costs in one way or another.
When a borrower obtains a no-cost mortgage, they're not dodging fees at all, but simply spreading closing costs out over the loan so that no cash is needed up front. Below are the two scenarios that allow borrowers to delay — not avoid — paying fees on a "fee-free" home loan.
#1. Mortgage Fees Are Rolled Into the Loan Balance
Rather than paying mortgage fees at the time of closing, mortgage-related expenses can be added on to the loan balance instead. This eliminates the need for the borrower to provide thousands of dollars up front, but adding these extra expenses to the mortgage balance means the borrower still pays them, plus interest.
#2. A Higher Mortgage Rate Covers Home Closing Costs
The other option mortgage lenders can employ to recoup closing costs on a no-fee mortgage is charging a slightly higher interest rate. This usually results in the borrower paying thousands more in interest over the life of the loan than the actual closing costs owed.
How Lenders Get Away with Calling it "No-Cost"
Obviously, there are plenty of fees to be paid on a no-cost mortgage, and the borrower is definitely the person to absorb those costs. So how do lenders get away with saying otherwise?
When asked how it's possible for mortgage lenders to advertise loans in such a misleading way, Bill Westrom of TruthinEquity.com told Ms. Bond that because the borrower isn't paying home closing costs directly, technically, the lender is footing the cost. "It's a matter of syntax, really," he said.
And though the Truth in Lending Act requires mortgage lenders to disclose all fees in writing, it's ultimately up to the borrower to ensure they understand the specific terms of their loan. "Recent reforms have attempted to make the lending process more transparent for the consumer, but those reforms have nothing to do with educating the consumer," Westrom added.
So while the lender may be "paying" closing costs upon signing, those costs are put right back on the borrower in one way or another. It's up to the borrower to find out how, exactly, that will affect their loan.
A no-cost mortgage rarely benefits the borrower, as is the case with most products backed by gimmicky marketing language.
About Go Banking Rates
Go Banking Rates (GoBankingRates.com) is a national website dedicated to connecting readers with the best interest rates on financial services nationwide, as well as informative personal finance content, news and tools. Go Banking Rates collects interest rate information from more than 4,000 U.S. banks and credit unions, making it the only online rates aggregator with the ability to provide the most comprehensive and authentic local interest rate information.
Additionally, Go Banking Rates partners with a number of major media outlets such as Business Insider and US News & World Report to provide compelling and edifying personal finance content, and its expert editors have been featured and quoted on several premier finance websites like Yahoo! Finance, LearnVest, The Motley Fool, Money Talks News, Forbes, The Street, Huffington Post and more.
GoBankingRates.com belongs to a network of more than 1500 finance websites, including GoInsuranceRates.com and GoFreeCredit.com. These sites receive more than 2 million visits each month.
For questions or comments, please contact:
Jaime Catmull, Director of Public Relations
http://www.GoBankingRates.com
JaimeC(at)GoBankingRates(dot)com
310.297.9233 x261