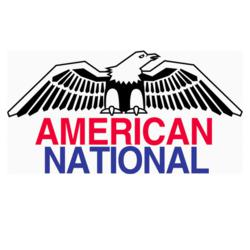 During the winter holidays, most people would rather be spending time with family, than thinking about life insurance.
Galveston, Texas (PRWEB) December 08, 2011
In a comprehensive study published in the journal "Social Science & Medicine, 2010", researchers discovered significant spikes in both cardiac and non-cardiac deaths during the holidays. Researchers looked at 57.5 million U.S. death certificates spanning the years 1979 to 2004. They also warned this deadly holiday trend is on the rise. ANICODirect.com notes that the rate of insurance policies issued also drop during the month of December which compounds the problem even more.
The research points to possible reasons after concluding that an increase in holiday deaths indeed occurs every year, in all regions of the country, during the two weeks around Christmas and New Year's.
It found 42,325 more people died of natural causes -- which make up about 93 percent of all deaths -- during the two-week Christmas/New Year holiday period than would normally be expected, given the typical winter increase in deaths. There also were increases in every major disease group of 1 percent to 10 percent and in every demographic group of 3 percent to 9 percent.
In particular, the study looked at deaths from natural causes in which the patient either was dead on arrival at a hospital or died receiving emergency care, and it found significant spikes throughout the holiday period. In fact, the three days when the most people die of natural causes in either a DOA situation or in an emergency setting are Dec. 25, Dec. 26 and Jan. 1.
DON'T PUT OFF LIFE INSURANCE UNTIL THE NEW YEAR
"During the winter holidays, most people would rather be spending time with family, than thinking about life insurance. Because of this, we see a drop in policies issued during this time of year," says Richard Katz – VP of Sales and Marketing with American National Insurance Company. "Many add it to their "New Year's Resolution" list but by that time, it could be too late."
ANICODirect.com, American National Insurance Company's direct consumer site can help families limit their risk during the holiday season. ANICODirect.com allows families to apply for and buy life insurance online. Whether one is searching for term life insurance or whole life insurance, there is a solution that allows families the life insurance protection they require and the ability to obtain coverage in about 15 minutes or less. Coverage is subject to age limitations and acceptance is based on a few simple health questions on the online application.
American National and http://www.anicodirect.com aims to empower Americans to take control over their families' financial security with no hassles, right from the comfort of their own home.
Life is unpredictable and the last thing a person needs is an excuse to put off the financial responsibility to their family due to extensive and time consuming life insurance applications and medical exams.
ABOUT AMERICAN NATIONAL INSURANCE COMPANY:
American National Insurance Company was founded in 1905 and is headquartered in Galveston, Texas. The Company has multiple subsidiaries, and has operations in Springfield, Missouri; Glenmont, New York; League City, Texas; and San Antonio, Texas.
To learn more about online life insurance with no medical exam, visit: http://www.anicodirect.com
# # #