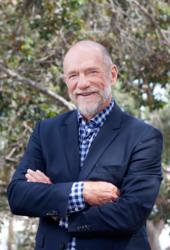 "Being immersed in our global info-sphere with all the big-data implications of daily life, we often forget that at our core quiet place all of us are hoping to relate to ourselves and each other on a human level." - Noah benShea
Santa Barbara, California (PRWEB) June 28, 2013
Noah benShea is proud to announce the launch of his new website at http://www.NoahbenShea.com. On June 18, 2013 Noah launched his socially integrated and responsive website to interact and engage with his audience around the world through a digital platform.
The new website is a warm place in a cool medium with improved navigation and functionality for an optimum user-experience whether you are on a desktop or mobile device. It features a redesigned blog format to interact with readers about Noah's news, updates, and thoughts through encouraging comments and discussions, while offering opportunities to engage through social platforms. Additionally, Noah's audience can now learn about his inspirational and motivational speaking availability for companies and keynotes.
"I am honored to more fully connect with my audience and those I work with via this new digital platform. Being immersed in our global info-sphere with all the big-data implications of daily life, we often forget that at our core quiet place all of us are hoping to relate to ourselves and each other on a human level. My intention is for this website to be a source of strength to others because regardless of our accomplishments no one cares how much you know until they know how much you care," stated Noah benShea.
Noah benShea warms hearts and open minds with his work which is embraced by millions, as stated by Howard Schultz, Chairman and CEO of Starbucks, "Noah benShea elevates the human spirit to great heights with this wisdom."
About NOAH BENSHEA
Noah benShea is one of North America's most respected and beloved poet-philosophers, and a source of strength to millions around the world. He is the international best selling author of 23 books translated into 18 languages, including the famed Jacob the Baker series. He has spoken and taught at the best universities; served as a Dean at UCLA, visiting lecturer at MIT and The Fuqua Graduate Business School at Duke University, guest professor of Philosophy at the University of California, San Francisco Medical School, and a Fellow at several long range think tanks including USC's Center for the Humanities, and the esteemed Center for the Study of Democratic Institutions.
A highly sought after public speaker, he has been the subject of a National PBS Special, is a private adviser to corporate and political leaders, serves as an Ethicist for the Sansum Diabetes Research Institute, was nominated for the Grawemeyer Award for Ideas that Improve the World Order, and in 2007 his work in Russian translation won 1st Prize at the European Intellectual Book Fair in Moscow. Noah benShea is also the National Laureate for the ALS Association, the National Philosopher for Foundations Recovery Network, and Executive Director of THE JUSTICE PROJECT. You can learn more about Noah by visiting his website.