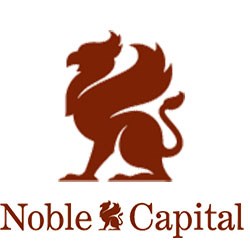 Austin, Texas (PRWEB) October 31, 2013
For the month ending September 2013, Noble Capital, the premiere private lending network in Texas, saw loan production jump 22% over the previous month adding over 9% to their current loan portfolio. Monthly revenue also saw an increase in over 16%.
This financial news comes off the recent report that Noble Capital raised a company record $4.6 million in the month of September.
"Recently, Noble Capital has been making proactive efforts to increase membership in its private lender network, reaching out to new and existing members who are anxious to earn between 8 and 10% on their money secured by Texas real estate," says Edward Hart, Lending Manager for Noble Capital.
Given the record setting results of September 2013, it appears that these efforts have been paying off.
This record amount of capital will be used exclusively for its lending platform, Streamline Funding, which lends to "fix and flip" real estate investors in the Austin, San Antonio, Houston, and Dallas market.
Erika Jines, Loan Production Manager for Streamline Funding, a wholly owned subsidiary of Noble Capital, stated "We attribute our recently increase in loan demand due to seasonality, but also to an increase in customer service and loyalty programs. Our clients know we are here for them and that when it comes to closing we will deliver on time, every time."
For more information about Noble Capital and its Private Lending Network, please visit http://noblecapital.com/private-lender-network/program-details/.
About Noble Capital:
Noble Capital was formed in 2004 to service & manage lender relationships. The mission of Noble Capital is to be Texas' premiere Private Real Estate Lending Platform, providing quality lending opportunities to members of our Private Lender Network.