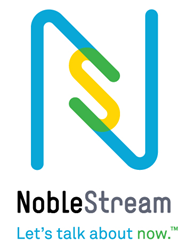 By partnering with Motivis, NobleStream is now able to offer institutions a learning platform designed specifically for CBE that provides the flexibility and holistic, real-time data necessary for successful personalized learning at scale.
New York, NY (PRWEB) February 09, 2016
NobleStream, a leading professional services firm that unleashes transformational, technology-led improvements and growth in progressive academic institutions, announced today that it has proudly welcomed Motivis Learning into its elite portfolio of best-in-class EdTech solution providers.
The new partnership enables NobleStream to help institutions discover, implement and take full advantage of Motivis LRM (Learning Relationship Management): a groundbreaking centralized platform that supports competency-based education (CBE), as well as virtually any other academic model.
"Competency-based learning is a total game-changer for student success because it empowers students to follow highly individualized learning paths -- and complete their learning anywhere, anytime and at any pace," explains Howard Weiner, NobleStream's Managing Partner. "But CBE has completely new technological requirements. By partnering with Motivis Learning, NobleStream is now able to offer institutions a learning platform designed specifically for CBE that provides the flexibility and holistic, real-time data necessary for successful personalized learning at scale."
"At Motivis Learning, we focus on improving lives by empowering students and educators to achieve their goals," commented Colin Irose, Vice President of Partnerships at Motivis Learning. "After speaking with institutions and other EdTech leaders in the NobleStream portfolio, it was clear that partnering with NobleStream was in full alignment with our direction and mission. Howard and his team's understanding of the academic marketplace is unmatched, and we look forward to a long and rewarding relationship."
In a related announcement, as part of its "Colloquiums" webinar series that features insights from EdTech experts, NobleStream has launched a new colloquium with Motivis Learning's CEO Brian Peddle in which he discusses:
● transitioning to CBE through a flexible, hybrid approach;
● the shift in mindset necessary for CBE success;
● the change management lessons schools can learn from businesses;
● why CBE requires agile, next-generation technology;
● other key aspects of a successful transition to CBE.
The colloquium is offered at no cost. Further information is available at NobleStream's Colloquiums page.
NobleStream's unique approach to connecting institutions with best-in-class EdTech solutions is based on a 3-step process: Assessment, Introduction and Implementation.
● Assessment: NobleStream schedules and leads collaborative discovery sessions with institutional stakeholders, which illuminate and clarify all challenges, issues and goals. Based on this insight and feedback, NobleStream proposes targeted solutions offered by EdTech partner(s) in its portfolio.
● Introduction: NobleStream establishes a relationship between institutions and recommended EdTech partner(s), often by facilitating pilot programs to evaluate options, demonstrate results, build consensus, and ultimate establish a clear path to implementation.
● Implementation: NobleStream helps ensure a seamless, successful implementation by providing expert support, advice and advocacy throughout the process. Furthermore, NobleStream remains engaged beyond go-live, to ensure that the experience remains positive, and that future initiatives are just as efficient and successful.
"We are not vendors or suppliers," added Howard Weiner. "We are true partners who have a singular, clear goal: empowering institutions to reap the full rewards and benefits offered by current and emerging educational technologies. Our proven approach achieves this goal in a manner that our institutional partners find simpler, faster and far more rewarding than they ever imagined possible."
More information on NobleStream's commitment and capacity to unleash technology that powers education is available at http://noblestream.com.
For all other information including media inquiries, contact Alex Pooler at alex(at)noblestream(dot)com.
About NobleStream
NobleStream represents a portfolio of fourteen best-in-class educational solutions companies, including multiple Gates Grant recipients. We collaborate with key stakeholders at institutions across the country, working to confront some of today's most critical issues in education. We help assess each institution's unique challenges, connect them to a suite of technology solutions, and then see it through to a successful and seamless implementation.
About Motivis Learning
Motivis Learning is a pioneer in Learning Relationship Management. With proven success at College for America, Motivis Learning is the only provider to develop a fully-integrated suite of learning tools -- think LMS, SIS, community engagement and more -- all designed specifically for competency-based education. No more integrations (unless you want them). Less overhead. No data silos. No frustrating user experiences. Just a crisp, 360-degree view-of-student and a robust learning environment that empowers students and educators to reach their goals.