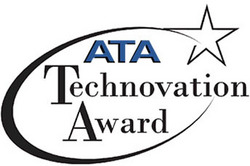 Noble Systems is Recognized for Outstanding Innovations in Contact Center Technology Products
Atlanta, GA (PRWEB) September 16, 2010
Noble Systems Corporation, a global leader in innovative contact center technology solutions, has received the Technovation Award from the American Teleservices Association for its Noble® Harmony product. The award was presented this week at the ATA's 2010 Annual Convention and Expo.
The ATA recognized Noble Systems in the New Products category for its innovative contact center technology solution. Noble Harmony and the Noble 'mobile' solutions are designed to get managers and supervisors up away from their desks and back on the call center floor, where they can manage more effectively. Harmony allows them to see what their teams are doing and monitor real-time activities with handheld mobile devices and inexpensive tablets, such Apple's iPad and Augen's Android, via virtually any of the major internet browser applications. Harmony application puts Noble's manager portal at your fingertips, no matter where you are, to view and manage real-time contact center activities. Supervisors can stay on top of who is doing what, see who needs assistance, view phone lines and status, monitor agent calls, etc. – with all of the functionality of the Noble Maestro management portal – without being tied to the manager station.
"Every year the teleservices industry is moving forward. Technology firms and contact centers are coming up with new products and processes to make life easier for teleservices employees," states Tim Searcy, CEO of the American Teleservices Association. "The ATA Technovation Award recognizes Noble Systems' innovation and continuing focus on developing new technologies for contact centers."
Chris Hodges, Senior Vice President Sales & Marketing Noble Systems, says, "Today's contact center management tools give managers and supervisors real-time information on what their agents are doing. As a result, they can become tied to their desks, only monitoring activities via their workstations. With Noble Harmony, we are putting managers back on the floor where they can be their most effective, giving them the tools and real-time information to help them stay on top of campaigns and agents while getting back into the middle of the action."
About ATA
The American Teleservices Association (ATA) is the only non-profit trade organization dedicated exclusively to the advancement of companies that utilize contact centers as an integral channel of operations. ATA members include companies with inbound or outbound contact centers, users of Teleservices, trainers, consultants, and equipment suppliers who initiate, facilitate, and generate telephone, Internet, and e-mail sales, service, and support. Founded in 1983, the American Teleservices Association (ATA) represents more than 4,000 contact centers that account for over 1.8 million professionals worldwide. http://www.ataconnect.org
About Noble Systems®
Noble Systems Corporation is a global leader in contact center technology solutions, providing innovative products since 1989. Tens of thousands of agents at 4,000+ client installations worldwide conduct business using the award-winning Noble® platforms for inbound/outbound/blended communications. The scalable, integrated Noble solutions include advanced ACD and predictive dialing; unified contact processing for voice, email, and web; and integrated IVR, digital recording, messaging, quality control/monitoring systems, scripting, and real-time reporting and management tools. Based in Atlanta, GA, Noble was the first vendor to offer an open, scalable, fully-distributed platform. For more information, contact Lee Allum at 1.888.866.2538 x538 or visit http://www.noblesys.com.
###