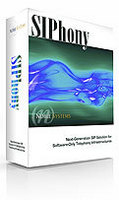 Noble SIPhony Platform is Recognized for Outstanding Innovations in Contact Center
Atlanta, GA (PRWEB) July 27, 2010
Noble Systems Corporation, a global leader in innovative contact center technology solutions, has received a "2010 IP Contact Center Technology Pioneer Award" from Technology Marketing Corporation's (TMC) Customer Interaction Solutions magazine for Noble SIPhony. Noble® SIPhony is a next-generation Unified Communications platform, supporting contact center environments regardless of their telephony infrastructure and offering virtually limitless expansion potential and reduced costs. Customer Interaction Solutions has been the leading publication in the CRM, call center and teleservices industries since 1982.
James K. Noble, Jr., President & CEO of Noble Systems, says, "We believe SIPhony to be a truly unique solution, as the first of its kind to offer an easy migration path to a server-based platform and to allow hybrid applications by combining traditional TDM telephony and IP environments. Noble SIPhony gives the best of both worlds – seamless integration to existing environments or a stand-alone unified system – to help companies achieve greater performance, improve customer service, and lower the cost of doing business. We are excited to have this technology recognized by Customer Interaction Solutions and TMC."
The 2010 IP Contact Center Technology Pioneer Award awards companies that have produced an innovative, successful IP contact center product or service.
"TMC is proud to distinguish Noble Systems with an IP Contact Center Technology Pioneer Award. SIPhony has been designed with the needs of the contact center market in mind and the potential of IP behind it making it worthy of this prestigious honor," said Rich Tehrani, CEO, TMC. "Technology is the key to the success of any call center so it is my pleasure to recognize Noble for bringing superior, groundbreaking technologies to market while providing high quality and advanced applications."
About Customer Interaction Solutions and TMC®
Since 1982, Customer Interaction Solutions (CIS) magazine has been the voice of the call/contact center, CRM and teleservices industries. CIS magazine has helped the industry germinate, grow, mature and prosper, and has served as the leading publication in helping these industries that have had such a positive impact on the world economy to continue to thrive. Customer Interaction Solutions strives to continue to be the publication that holds the quality bar high for the industry. http://www.cismag.com
Technology Marketing Corporation (TMC) global, integrated media company helping our clients build communities in print, in person and online. TMC publishes Customer Interaction Solutions, INTERNET TELEPHONY, Unified Communications, and NGN magazines. TMCnet, TMC's Web site, is the leading source of news and articles for the communications and technology industries. TMCnet is read by two million unique visitors each month on average worldwide, according to Webtrends. TMCnet also ranks in top .03% of U.S.'s most-visited websites (Quantcast). http://www.tmcnet.com.
About Noble Systems®
Noble Systems Corporation is a global leader in contact center technology solutions, providing innovative products since 1989. Tens of thousands of agents at 4,000+ client installations worldwide conduct business using the award-winning Noble® platforms for inbound/outbound/blended communications. The scalable, integrated Noble solutions include advanced ACD and predictive dialing; unified contact processing for voice, email, and web; and integrated IVR, digital recording, messaging, quality control/monitoring systems, scripting, and real-time reporting and management tools. Based in Atlanta, GA, Noble was the first vendor to offer an open, scalable, fully-distributed platform. For more information, contact Lee Allum at 1.888.866.2538 x538 or visit http://www.noblesys.com.
Noble, Noble Suite, Noble Systems, and the N-logo are trademarks of Noble Systems Corporation. All others are the properties of their respective companies.
# # #