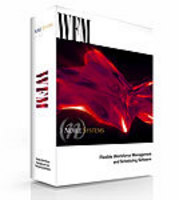 Award-winning contact center planning platform updated to improve agent grouping, report parameters, forecasting and scheduling.
Atlanta, GA (PRWEB) November 16, 2010
Noble Systems Corporation, a global leader in innovative contact center technology solutions, announces the release of Noble Workforce Management 2.1.1 (WFM), the next generation of Noble Systems' planning tool for contact center management. Noble WFM is a comprehensive workforce management system that can accurately forecast inbound and outbound call volumes, leverage flexible scheduling processes, integrate with other corporate systems, and produce reports that measure agent adherence and center performance. Noble WFM offers powerful and reliable forecasting and reporting tools for inbound and outbound communications environments.
Workforce Management users have reported increased contact center efficiency, often resulting in a 20 percent (or more) reduction in staffing costs and a full return on investment within a matter of months. Offered as part of the Noble Solution contact center suite, Noble WFM plays an integral role in effective planning, agent allocation and reporting.
New and enhanced capabilities featured in Noble WFM 2.1.1 include:

Dynamic agent rankings and real-time adherence reporting based on actual performance;
Intelligent forecasting for outbound, inbound and blended contact programs;
What-if scenarios that explore the effects of volume and service level changes;
Grouping functions to separate agents by skill, exception or other parameters;
Data sharing with the rest of the Noble contact center suite for outbound and inbound statistics, including historical data, call volumes, agent details, skills and more.
"Effective contact center management means having the right people doing the right things at the right time – it's that simple," says James K. Noble, Jr., President and CEO of Noble Systems. "Our WFM solution removes the guesswork from the process and allows team leaders to allocate resources and achieve the best possible results."
To learn more about Noble WFM 2.1.1, view an informative webinar on how it aids planning and performance. View customer testimonials related to Noble WFM and other Noble products and services.
About Noble Systems®
Noble Systems Corporation is a global leader in contact center technology solutions, providing innovative products since 1989. Tens of thousands of agents at 4,000+ client installations worldwide conduct business using the award-winning Noble® platforms for inbound/outbound/blended communications. The scalable, integrated Noble solutions include advanced ACD and predictive dialing; unified contact processing for voice, email, and web; and integrated IVR, digital recording, messaging, quality control/monitoring systems, scripting, and real-time reporting and management tools. Based in Atlanta, GA, Noble was the first vendor to offer an open, scalable, fully-distributed platform. For more information, contact Lee Allum at 1.888.866.2538 x538 or visit http://www.noblesys.com.
Noble, Noble Suite, Noble Systems, and the N-logo are trademarks of Noble Systems Corporation. All others are the properties of their respective companies.
# # #