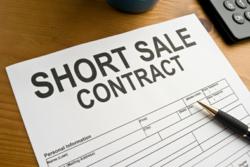 ...a way that to help the folks who really needed the help
San Francisco, CA (PRWEB) April 09, 2013
Beginning July 1, 2013, government owned entities Fannie Mae and Freddie Mac will allow home owners who are behind on their payment by at least two months but not more than 24 months to modify their loans without any documentation needed. This new "fight fire, with fire" strategy essentially aids borrowers who provided little to no documentation when they initially obtained the loan, the ability to obtain a loan modification without the red tape.
Charles Lassey, an East Bay Real Estate Broker with ACL Real Estate and Property Management Says "The major 800 pound gorilla in the room was trying to figure out a way that to help the folks who really needed the help, the folks who barley provided any documentation when getting the loan all of a sudden have to prove something they obviously couldn't prove in the past; unless they would have gotten a lower interest or fixed rate loan then."
While this type of no documentation loan modification makes plenty of sense, this announcement should also be extended to short sales. After all, why are bank statements, previous year's tax return, hardship letters, etc., needed to prove a current hardship to qualify for a short sale? Isn't the alternative to a short sale or loan modification foreclosure? This is a great step in the right direction, finally.
ACL Real Estate and Property Management is a full service East Bay Area Brokerage that specializes in Selling and Managing Single Family/ Multi Family units. The Service Areas Include but not limited to: Alameda County, Contra Costa County, San Mateo County. Berkeley, Dublin, Livermore, Pleasanton, Oakland, Hayward, San Leandro, Castro Valley, Fremont, Sunnyvale, San Mateo, and many more locations.