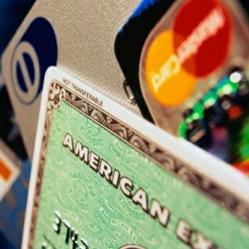 The Discover® More American Flag Card, which is a fantastic card offering great value, used to be the most popular credit product recommended at the BalanceTransfer.cc website
New York, NY (PRWEB) August 03, 2007
If you ask a seasoned economist how the U.S. economy is doing, he or she will probably tell you that overall, things are not bad right now. Unemployment is low, inflation is moderate and the economy is growing at a respectable pace. For many middle-class Americans, however, life is far from easy, especially considering the fact that average American households are having a difficult time saving their hard-earned dollars.
According to the Commerce Department's Bureau of Economic Analysis, the personal savings rate in the United States has been in or near negative territory since the second quarter of 2005. With the knowledge of this startling statistic, it really comes as no surprise that the Citi® Upromise® Platinum Select® MasterCard®, a "no fee balance transfer" credit card that helps cardholders save for future college expenses, is now the most popular credit product recommended at the BalanceTransfer.cc website.
"The Discover® More American Flag Card, which is a fantastic card offering great value, used to be the most popular credit product recommended at the BalanceTransfer.cc website," said Steve Brown, who maintains portions of the BalanceTransfer.cc website. "However, the Citi Upromise card, which has been a rising star at BalanceTransfer.cc since May of this year, is now generating more applications and approvals than the Discover More American Flag Card."
Brown continues, "I would recommend the Discover More American Flag Card to anyone. The card has lots of great benefits, including 0% intro APR on both new purchases and balance transfers for 12 months, no annual fee and a cashback rewards program. With the Citi Upromise card, however, you can transfer a credit card balance from a non-Citi card at zero percent intro APR for 12 months, and you don't have to pay a balance transfer fee. And the Citi Upromise rewards program is great because you can use the card to shop for the things you're probably going to buy anyway, like gas and groceries, and the rewards program will passively add funds to an easy-to-setup Upromise college-savings account."
"When choosing a credit card, a consumer's priority should never be the rewards program. Consumers should be looking for the card with the most favorable features, terms and conditions, like 0% intro APR, feeless balance transfers, the absence of a universal default clause and no double-cycle billing. That's why the Upromise card is such an excellent product: it's a great credit card from a highly reputable bank, plus it has a truly beneficial rewards program associated with it."
"The costs associated with getting either a private or public university education will almost certainly rise with each passing year, so it's really important for parents to start preparing themselves financially," Brown added.
Setting up the Citi Upromise credit card for college savings is a simple matter. First, a consumer applies for the Citi Upromise credit card. Once the Citi Upromise credit card application has been approved, the consumer navigates to the Upromise.com website where the consumer signs up for a free account. Once the Upromise.com account has been activated, the consumer then registers their Citi Upromise credit card within their Upromise.com account to complete the process. To earn rewards from supermarkets or drug stores, all the consumer need do (in addition to the above) is register their supermarket or drug store loyalty card within their Upromise.com account.
Brown recommends to anyone interested in the Citi Upromise Platinum Select MasterCard to apply sooner rather than later, so as to take advantage of the card's current benefits. As with any credit card, the terms and conditions associated with the Citi Upromise Platinum Select MasterCard are not set in stone, so it's important to thoroughly review the card's current terms before applying.
About BalanceTransfer.cc
The website at BalanceTransfer.cc is a popular Internet destination where visitors can research and compare zero percent intro APR credit card offers from reputable banks. The BalanceTransfer.cc site is owned by American CyberSpace®.
###