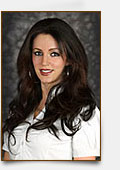 North Hollywood, CA (PRWEB) December 10, 2012
Millions of Americans are edgy or nervous when it comes to seeking dental care, and some of them are so anxious or even fearful that they avoid treatment altogether. Avoiding treatment can be very risky. When necessary treatment is delayed, minor dental issues can become so severe that tooth loss, infection and bone loss become very real possibilities. North Hollywood cosmetic dentist, Dr. Poneh Ghasri and NoHo Dental Group are now offering various sedation dentistry options for those who experience dental anxiety and dental phobia.
Inhaled sedation is one of the mildest options available and may be appropriate for those who prefer to remain completely conscious and aware but simply want to feel more relaxed during treatment. It uses a combination of nitrous oxide and oxygen, and because it leaves the patient's system almost immediately, the patient can drive home after treatment.
Moderate sedation may be appropriate for those who feel more anxious about treatment or who have more extensive procedures planned. Moderate sedation uses oral anti-anxiety medications and may also include inhaled sedation in some cases. Patients will remain conscious but may drift off to sleep. They can be easily roused although they may experience a form of amnesia. It may be appropriate for those patients who are planning dental surgery, such as dental implants, or other extensive dental treatments, such as those involved with smile makeovers.
Sedation dentistry does carry risks and may not be appropriate for every person or every situation. It is most appropriate when performed by their North Hollywood sedation dentistry specialist with extensive experience. Patients who have dental anxiety, dental phobia, certain disabilities, behavioral concerns or extensive treatments or procedures scheduled can benefit most from sedation.
NoHo Dental Group offers a wide range of dental care, including Zoom whitening, porcelain veneers, Invisalign aligners and routine dental exams and cleanings. Dr. Poneh Ghasri, North Hollywood Zoom whitening expert, is a graduate of UCLA's School of Dentistry. She has advanced training in implant and restorative dentistry and works alongside a team of dental experts to create transformative smile makeovers and full mouth reconstructions. She has completed certification programs in Lumineers, Invisalign and Implant
Visit NoHo Dental Group at 11126 Chandler Blvd. in North Hollywood, CA 91601. You can call (818) 824-8228 or visit http://www.bestnorthhollywooddentist.com for more information.