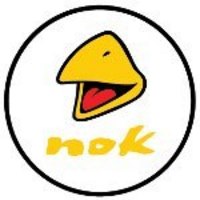 Surat Thani - Bangkok (Don Mueang)
Surat Thani, Thailand (PRWEB) September 2, 2009
Nok Air, the truly Thai airline that flies smiles, dedicated to expanding the flying experience for all travelers, today announced "Surat Thani - Bangkok (Don Mueang)" as it further expands its steadily growing domestic network with promotion price 555 Baht NET per flight.
"We are very excited about adding "Surat Thani - Don Mueang", as the latest domestic network", said Mr. Sehapan Chumsai, Executive Vice President Corporate Communication of Nok Air. "There is definitely a demand for this route and we are here to accommodate. We are pleased to be able to provide further convenient to travelers from Surat Thani to Don Mueang"
"This latest route has brought us even closer to achieving one of our aims, which is to take Thais to see the beauty of their country, to see families and family members that they haven't seen in years, to allow Thais to travel quickly and comfortably, even business purpose and to do all this at prices that are affordable" Sehapan added
Nok Air will operate 2 daily flights from Bangkok (Don Mueang) to Surat Thani beginning 25 October 2009, using a Boeing 737-400, with capacity up to 168 seats. Reservations for flights can be made now on the Nok Air website, "http://www.nokair.com", or at Nok Air's Call Center at 1318. Prices start from THB 555 net per flight (all inclusive, Promotion seats are limited in each flight and may not be available in some flights, booking period is during 26 August 2009 - 10 September 2009 and traveling period is during 25 October 2009 - 31 December 2009).
Nok Air flight schedule:
Bangkok - Surat Thani - Bangkok
Bangkok (Don Mueang) - Surat Thani
Availability - Daily
Flight - DD7208
Dep. 07:00
Arr. 08:10
Flight - DD7220
Dep. 18:50
Arr. 20:00
Surat Thani - Bangkok (Don Mueang)
Availability - Daily
Flight - DD7209
Dep. 08:40
Arr. 09:50
Flight - DD7221
Dep. 20:30
Arr. 21:40
About Nok Air
Nok Air's destinations are Chiang Mai, Udon Thani, Nakhon Si Thammarat, Hat Yai, Trang, Phuket and Surat Thani which are served by Boeing 737-400s aircraft with a capacity up to 150 passengers (12 Business Class and 138 Economy Class) and Boeing 737-400s aircraft with a capacity up to 168 passengers.
Nok Air also has co-branded flights operating with SGA Airlines, the first airline in Thailand to operate connecting flight within regions, offering 4 routes, including Chiang Mai to Pai, Chiang Rai and Mae Hong Son and from Bangkok to Hua Hin.
All passengers can enjoy traveling conveniently with Nok Air at Don Mueang airport also can make a reservation on the Nok Air website "http://www.nokair.com", or Call Center 1318. Payments can be made online or via the call center with a credit card, and by cash at any 7-Eleven nationwide featuring Counter Service Plus, at Siam Commercial Bank ATMs (for SCB account holders), Krung Thai Bank ATMs (for KTB account holders), Bangkok Bank ATMs (for BBL account holders), Thai Military Bank ATMs (for TMB account holders) and K-ATM (for Kasikorn Bank account holders) or at any Nok Air airport counter and travel agent. Passengers can select their own seat with free-of-charge via Nok Air website, free 15 kilograms baggage allowance and snack complimented onboard.
###