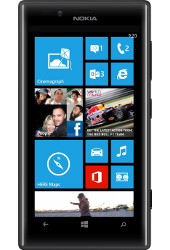 We have seen a significant shift in the Nokia Lumia phones, with more and more people preferring this pocket-sized phone over some of its sizeable counterparts.
Gainsborough, Lincolnshire (PRWEB UK) 30 May 2013
Before You Buy Ltd unravels great deals and offers on Nokia Lumia 720. With low upfront costs, freebies like Amazon Kindle and Apple iPod, there is no reason for Windows and Nokia fans to wait for their favourite phone now.
Nokia Lumia 720 is one of the most sought after Windows Phone with OS 8. It is sandwiched between Nokia Lumia 820 and 920 and Nokia Lumia 520 and 620, which means it has many premium features of the 820 and Nokia Lumia 920 but at the price somewhere near 520 and 620. This exciting proposition and the offers and freebies from Before You Buy Ltd make going for Nokia Lumia 720 a win-win situation.
Nokia Lumia is highly praised for its sensible pocket size, strength and durability which are trademarks of all Nokia phones and its sheer stylish looks. Its stylish matte finish, smudge free body and screen and its slim looks make it one of the best looking Windows phone around. Besides, it offers a better screen space compared to Nokia 920, which was criticized for not utilizing the screen space effectively. All these winning features have made this Nokia phone very popular amongst its loyal fans.
Joseph James, the director of Before You Buy Ltd recognized this trend and said, "We are very pleased with the Nokia range of phones and are happy that our decision to showcase Windows Smart Phones have been wholeheartedly received by our visitors. We have always offered the best upfront deals and contract agreements but this time we have gone a step further and made buying Nokia Lumia 720 even more rewarding for our users."
"Nokia phones are well known for their industrial strength and durability, however the Lumia range of phones have gone a step further and have commanded praise for their stylish looks, high quality display, smart camera and great battery life. We have a range of freebies on our Nokia Lumia 720 phones such as Apple iPod, GHD hair straighteners and Amazon Kindle. So in addition to great prices, we have great deals, which makes buying a Nokia Lumia 720 this season the best proposition ever," he further added.
Before You Buy Ltd is one of the most trusted website for mobile and price comparison. For more information on Nokia Lumia series of Windows phones, please visit our website http://www.beforeyoubuy.co.uk. Don't forget to check out all the deals and freebies available on Nokia Lumia phones.