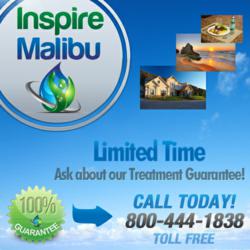 Young parents and people in general need to know how damaging prenatal exposure to alcohol can be.
Malibu, CA (PRWEB) October 17, 2012
Non 12 Step Rehab expert Dr. Akikur Mohammad, Founder of Inspire Malibu, recognized by many as the top alcohol rehab centers in Malibu, California and Assistant Clinical Professor of Psychiatry and the Behavioral Sciences at the University of Southern California, announced today that he and his team of alcoholism treatment experts from Inspire Malibu will be holding a special town hall event aimed at raising awareness about alcohol abuse among young parents. A recent study suggests that Prenatal exposure to alcohol can lead to serious deficiencies associated with fetal alcohol syndrome and fetal alcohol spectrum disorders, such as impairments in general intelligence, adaptive function, verbal learning and memory, attention, executive function, and visual-spatial functioning. Dr. Mohammad and his team are committed to raising awareness on the subject in an effort to educate young parents on the dangers even moderate alcohol consumption present during pregnancy.
Dr. Mohammad said, "Young parents and people in general need to know how damaging prenatal exposure to alcohol can be. It is critical that parents understand the potential dangers associated with prenatal exposure to alcohol and more importantly, that a parent's family history could possibly put them and their children at greater risk if there is alcoholism is present." Mohammad added, "While many factors need to be considered, this is information that young parents need to know and for the most part, don't think to ask. We are finding direct links between family's with a history of alcoholism and the level of impact prenatal alcohol consumption has on their offspring; that is a huge development and one that can certainly help young mothers make better-informed decisions about drinking alcohol while pregnant."
Alcohol rehab expert Dr. Mohammad, and the Inspire Malibu team will be addressing this concern and more at their next town hall meeting. Mohammad added, "Science has yielded powerful insight into the human body and how alcohol can impact development for several generations. Beyond the cognitive behavioral issues mentioned in the study, prenatal alcohol consumption may play a role in other medical issues like abnormal facial features, heart malformation, etc. It is our duty as medical experts and evidence-based treatment providers to raise awareness about the dangers of alcohol consumption; especially when the healthy development of future generations is at stake."
For more information about Non 12 Step expert Dr. Akikur Mohammad, addiction treatment and Inspire Malibu's next town hall event, visit http://www.inspiremalibu.com.