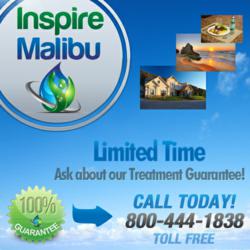 The role of science and evidence-based protocols in the addiction-treatment landscape has never been so prominent
Malibu, CA (PRWEB) October 26, 2012
Non 12 step rehab expert Dr. Akikur Mohammad, Founder of Inspire Malibu, recognized by many as the top alcohol rehab centers in Malibu, California and Assistant Clinical Professor of Psychiatry and the Behavioral Sciences at the University of Southern California, announced today that he and his team of alcoholism treatment experts from Inspire Malibu will be holding a special town hall event aimed at raising awareness about the need for evidence-based treatment and a greater emphasis on science when treating addiction. A recent study suggests that deliberate stimulation of specific brain receptors promotes inhibition of cocaine-associated memories, helping addicts to stop drug use. The inhibition is achieved through enhancing a process called "extinction learning," in which cocaine-associated memories are replaced with recollections that have no drug "reward." This process has been shown to reduce drug-seeking behavior in rats and is indicative of how potentially profound the role of science is in the future of addiction treatment. Dr. Mohammad and his team are committed to raising awareness on the subject in an effort to educate the masses about the overwhelming need for qualified medical experts and science when treating addiction.
Dr. Mohammad said, "The role of science and evidence-based protocols in the addiction-treatment landscape has never been so prominent. Our team has been on the cutting edge of scientific and evidence-based addiction treatment for over a decade and the emergence of recent studies supporting our early findings are both exciting and validating." Mohammad added, "The fact that science is uncovering profound insight into the addicted brain and how to treat it, is precisely why our non 12 step model and approach has been so powerful; religion has no place in treating early addiction. The evidence suggests that medical professionals need to treat the disease of addiction like any other medical malady, with evidence-based treatment measures supported by science. While psychosocial follow-up has a place in the longer-term recovery model, religion and various 12 step models are simply outside the scope of science. Addiction is a disease and needs to be treated like other diseases like Diabetes and high blood pressure."
Dr. Mohammad and the Inspire Malibu team will be addressing the role of science in the future of addiction treatment and more at their next town hall meeting. Mohammad added, "There is profound difference between addiction treatment and addiction support and knowing the difference can spell the difference between successful recovery and relapse. People need to know they are being misled by many facilities, who are not incorporating cutting-edge science and evidence-based treatment into their models; our team is here to make sure the public is armed with the tools necessary to make a properly informed decision when choosing the best way to treat addiction."
For more information about Dr. Akikur Mohammad, non 12 step drug rehab and Inspire Malibu's next town hall event, visit http://www.inspiremalibu.com.