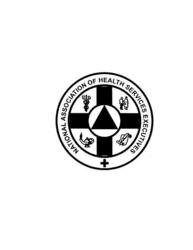 The opportunity to serve the National Association of Health Services Executives is professionally exciting and the career challenge that I have always dreamed of, therefore, I look forward to applying my expertise and education to this great organization
Washington, DC (PRWEB) February 5, 2008
The Board of Directors of the National Association of Health Services Executives (NAHSE) has named Charlisa R. Watson, MHSA to serve as their executive director, effective February 1, 2008. Charlisa will be responsible for driving NAHSE's mission of advancing and developing African-American healthcare leaders while elevating the quality of healthcare services and community programs and initiatives aimed at minorities.
"Charlisa Watson has shown exceptional leadership qualities through her work in the healthcare and nonprofit industry," explains Rodney E. Miller, Sr., National President of NAHSE. "Her commitment to improving health care, along with her corporate giving and community engagement experience will all play an important role in continuing to improve NAHSE's long tradition of providing valuable services to its members and the healthcare community. We see Charlisa as a catalyst in moving NAHSE to the next level in the healthcare industry. The appointment of Charlisa will ensure that NAHSE forges ahead with its agenda for promoting and developing cohesive African-American and minority leaders in the health care profession." Miller continued by acknowledging Charlisa's accomplishments as a leader and as an executive, "Her unique experience, dedication, and passion will allow her to drive bottom line success through networking, strategic planning and process improvement for our membership driven organization."
Having started her career in the healthcare industry as a nurse, Charlisa brings over 20 years of healthcare and association management experience, augmented by a rare combination of insightful clinical and operations management to NAHSE. Prior to joining NAHSE, Charlisa was the Interim Executive Director and COO for the National Association of Black Accountants, Inc. (NABA) in Greenbelt, Maryland. She has also served as Operations Manager for the National Medical Association (NMA) for three years. During her tenure at NABA and the NMA, Charlisa utilized her proven expertise in infrastructure development to manage the day to day operations of both non profits to achieve operational excellence and teamwork while advancing their organizational missions.
Charlisa is a recognized leader in both the healthcare and nonprofit industries for her energized vision and keen management skills. Her experience includes: budgeting, overseeing development and fundraising activities, recruitment, revisions, and implementation of healthcare regulations and rules, healthcare control measures, public relations, as well as staff development. She has worked extensively in partnership with private and public sector companies, employers, healthcare management organizations, and healthcare professionals as well as with state and local government officials.
"The opportunity to serve the National Association of Health Services Executives is professionally exciting and the career challenge that I have always dreamed of, therefore, I look forward to applying my expertise and education to this great organization," explains Charlisa. "The challenges which lie ahead for the healthcare industry are significant and NAHSE will play an important role in assisting African Americans and minorities in addressing these issues. The executive director's position is a great opportunity to help improve the disparities in healthcare amongst African-Americans, minorities and other underserved communities, one to which I will always give 110%."
Charlisa was awarded a Master's of Science in Health Care Administration from Central Michigan University. She currently serves as the immediate past Chair of the Board of Directors for the Mid-Atlantic Lupus Foundation, Inc. and is a member of Delta Sigma Theta sorority.
Charlisa and her husband Andre Watson have four children and reside in suburban Maryland.
About NAHSE
Founded in 1968, the National Association of Health Services Executives (NAHSE), a 501(c) 3 nonprofit organization, is recognized globally as the premier professional association for African American executives in the health care industry. Its leadership and members are both administrators and practitioners working in a wide variety of healthcare organizations. NAHSE was established for the purpose of promoting the advancement and development of these leaders and elevating the quality of health care services rendered to minority and underserved communities. Since its inception, NAHSE has sponsored and participated in local and national programs designed to improve quality, access and availability of health services to the underserved and to expand educational opportunities for African Americans in health services administration.
For more information about NAHSE log onto http://www.NAHSE.org.
For more information or to schedule an interview please contact:
Media Contact:
PMI LLC
Carla Welborn
media@pmise.com
Carla@rudij32.com
240-475-7283
###