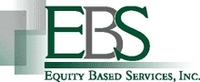 These transactions are further evidence that life insurance companies are a viable alternative to commercial banks for longer term fixed rate non-recourse debt
San Diego, CA (PRWEB) December 22, 2009
Equity Based Services, Inc. ("EBS") announced that the EBS Income Fund III has acquired two additional Self Storage facilities, bringing the current Self Storage portfolio to 66 facilities. The properties, both formerly operated as "Access Self Storage", were acquired separately as two stand-alone facilities, the first of which being located in Colorado Springs, Colorado, and the second, located in Missouri City, Texas. These facilities will be re-branded as "American Mini Storage". In addition, they will be managed by All American Property Management, Inc. ("AAPMI") under the direction of Eric Kaplan.
The first facility, which is located at 6604 Murphy Road, Missouri City (Houston Area), Texas, is a single-structure climate-controlled facility featuring 560 rental units and 55,472 Net Rentable Square Feet ("NRSF") of self storage space. AAPMI now operates 26 Self Storage facilities in the state of Texas.
The second facility, which is located at 3150 Boychuck Avenue, Colorado Springs, Colorado, consists of 487 climate controlled units (31 of them are office-warehouse units) and 36 RV parking spaces. This property has a total of 77,720 NRSF of self storage space. This acquisition represents the second facility in Colorado Springs operated by AAPMI.
"These strategically located acquisitions allow AAPMI to maximize the efficiency of its management systems within these two growing regions," states Eric Kaplan, Principal of AAPMI.
Equity financing for these acquisitions came from a pool of Private Client Investors as well as the recently closed EBS Income Fund III. The debt financing for these acquisitions came from a life insurance company and was arranged by Tavernier Capital Partners. The general terms of the loans include non-recourse, 7% fixed rate interest, 62% loan to purchase price ratio, and a 10 year term with a 25-year amortization.
"These acquisitions, which were brokered through the Locke Group, should complete the portfolio for the EBS Income Fund III," states Troy Downing, Manager. "These two Access Self Storage facilities are strong class-A properties. The debt financing we were able to facilitate for these deals has allowed the EBS Income Fund III to wrap up its year on a very positive note." Downing continues, "In the current tight capital market environment that usually features short, 1 to 3 year loan terms, we were very happy to have been able to secure 10-year note terms for these projects."
"These transactions are further evidence that life insurance companies are a viable alternative to commercial banks for longer term fixed rate non-recourse debt," states Saul Hoppenstein, Principal, Tavernier Capital Partners. Tavernier secured the financing through one of its life insurance company correspondent lenders. Hoppenstein further comments, "Due to low delinquency rates in the self storage sector, lenders are actively looking to finance cash flowing, well located facilities with established operators such as EBS Income Fund III Managers, Downing and Kaplan."
These acquisitions represent the final 2 closings for a busy acquisition year. EBS facilitated the acquisition of more than 508,000 NRSF of new Self Storage units, successfully refinanced maturing debt, and closed on a fourth private equity fund.
"These two final acquisitions of 2009 cap off a phenomenal year for us," states Stephen Kaplan, CEO of EBS. "These facilities are strategically located in strong growth markets that we have been actively targeting. 2009 will be remembered as the year cash flow went on sale and we were able to acquire strong performing assets at discounted prices in first-tier growth markets."
EBS has facilitated the acquisition of over 66 Self Storage properties in 11 states with nearly 37 thousand storage units and nearly 4.6 million NRSF.
About Equity Based Services, Inc
EBS is a private real estate company specializing in the facilitating the acquisition of and the asset management of self-storage property. EBS is one of the top privately held operators in the U.S. For more information, contact Kurt Ambrosius at 619-220-6700.
This press release is for informational purposes only and does not, in any way, constitute an offering to buy or sell securities.
###