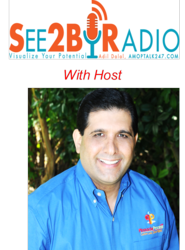 It is time to progress as a society towards an era of higher consciousness, higher ethics and to leave a legacy for our kids which respects and values human beings as 'appreciating assets'.
Austin, TX (PRWEB) January 30, 2013
The recent shooting at an elementary school in Newtown, Connecticut shocked people across the nation. While all public shootings, like the one which occurred last year also in Aurora, Colorado, are sad and unnecessary, the fact that the event in Newtown resulted in the deaths of several young children created an even greater public outcry. These beautiful and innocent kids were the greatest examples of "appreciating assets" who could have been great contributors to our society; now we will never know if the world lost another Steve Jobs or Elizabeth Taylor or Albert Einstein. Devastating news stories like these have a high emotional impact, and in some cases will arouse enough intensity to foster civic action.
Thomas Edison said "Non-violence leads to the highest ethics, which is the goal of all evolution. Until we stop harming all other living beings, we are still savages." Thus, this violence is not a commentary on guns, violent games or movies–it is a very sad commentary of our society, in general. Due to the violence perpetuated by a few, the entire human race is in jeopardy of being branded as "savages". Human race has made considerable technological, social and humanitarian advances to let violence be a stigma in our society; it should not be acceptable in any form virtual or otherwise. Accepted, we will never be completely non-violent as a race; we as individuals and as nations, need to defend ourselves against violent aggressors and have little control over random acts of violence, however, as per Gandhi's advice, can society at least "commit to keeping nonviolence as our goal and make strong progress towards it"?
How can we apply this fundamental principle of valuing human life to the gun control issue? One of the ways to do it is ask "What really kills the people?" It is often said, "People do not kill people; guns kill people". Well, that would only be true if you were using a bayonet or hitting someone across their head with the gun. It is the bullets or the ammunition which really kills. If we all begin with a collective notion that each human life is valuable, than we need to develop advanced non-lethal ammunition. Although not perfected, alternatives to traditional ammunition like rubber bullets, foam pellets, Tasers etc. already exist, which could help with reducing the number of deaths by firearms. There also exist other types of ammunition and sonic rays etc. which have been developed to dispersing crowds or subduing non-life threatening perpetrators. There are many technological, legal, ethical and other questions which will definitely need to be asked and answered prior to mass-production and mass-acceptance of non-lethal ammo. However, will it be a fair price to pay to regain our humanness?
As Dalal stresses in his book on leadership, people are the greatest asset to any organization's future success, but the concept of "appreciating assets" goes beyond organizational success. When it comes to mankind's greatest achievements throughout history, none could have been achieved without people as the driving force behind great ideas, accomplishments, and feats. Violence has been an unfortunate part of man's history, yet it is an ailment that has rarely been taken on by the world's great leaders. Although Mother Teresa was not a great national leader but she knew how to tackle this issue from her own view-point when she said, "We do not need guns and bombs to bring peace, we need love and compassion." These powerful words should inspire us to find a course which leads us out of this senseless violence and progress as a society to an era of higher consciousness, higher ethics and to leave a legacy for our kids which respects and values human being as "appreciating assets".
Adil Dala l is the CEO and President of Pinnacle Process Solutions International ®, an author, entrepreneur, keynote speaker and radio show host. Pinnacle Process Solutions can be reached at info(at)pinnacleprocess(dot)com or at (512) 212-1166.