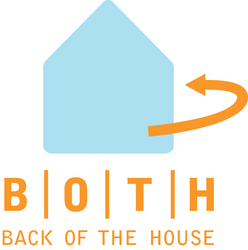 Saint Petersburg, FL (PRWEB) June 25, 2010
BOTH USA (BOTH) announced the full-scale availability of a turnkey solution that enables companies and contract talent to engage on a B2B basis, rather than as employer and employee.
BOTH will present the revolutionary alternative to 1099 and pseudo W-2 arrangements at the Annual SHRM Conference in San Diego June 27 – 30, 2010 (Booth #3106).
"Good-bye 1099, so long pseudo W-2," said Erik Vonk, Founder of BOTH. "We provide the missing link in engagement platforms for contract talent and companies: the B2B relationship. BOTH makes it simple for professionals to contract for work through individually owned and permanently supported business entities. Our 'Business of One' package provides a compliant and cost-effective alternative platform for cumbersome, expensive and/or risky work arrangements like the 1099 and pseudo W-2."
BOTH, an acronym for Back Of The House, is a one-stop resource for the B2B platform. BOTH's turnkey 'Business of One' package consists of an LLC for which all back office services are handled by a dedicated personal advisor, and includes I.T. hosting, online banking, bookkeeping, billing, collections, liability insurance and health & retirement benefits. For more information on developments within the contingent workforce and flexible work strategies, go to http://www.bothpro.com/FAQandwhitepapers.php.
###