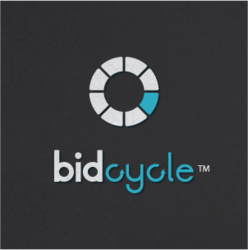 Erie, PA (PRWEB) September 25, 2012
With presidential elections only six weeks away, the health care debate continues to receive significant media attention. But while these discussions raise interesting concerns regarding costs, access to specialists, government's role, and other important issues, the populations of developing nations face a much more basic need. In many cases, their challenge can be summed up by the simple phrase, "Will my illness be treated?"
Health care gaps in these countries encompass every category of treatment imaginable. Eye care needs, while not typically the most obvious, are substantial, and one U.S. humanitarian nonprofit called Vision for the Poor (http://www.VisionforthePoor.org) is achieving a significant impact in this area. Founded by an optometrist who practices in Erie, Pennsylvania, the organization has built three eye clinics in Guatemala, one in Haiti, and one in Nicaragua. Not content with this impact, however, Vision for the Poor has also established a $5.6 million fundraising goal to build 14 additional clinics throughout Latin America.
Beyond its commitment to fulfill a critical human need, Vision for the Poor embodies the true principles of charity through the drive and passion of its founder and executive director, Doug Villella, OD. Villella experienced the need firsthand during a mission trip to Guatemala in 1995 when he realized that the clinic he was assisting was not equipped to serve the needs of a Guatemalan family. From that point forward, the cause became his.
"When I personally witnessed poor people needlessly living with blindness that could easily be treated, I became angry and wanted to do more. Most patients' problems could be cared for by a pair of eye glasses or a 10-minute eye surgery. Today, along with our strategic partners like the International Eye Association, we are the sole access to social service eye care for over 8 million people, and we plan on increasing that number to 40 million people within 10 years. We provide each eye clinic with the capacity to eliminate treatable blindness in the region it serves."
While his organization's impact is obvious, Villella notes that the difficult U.S. economy has created fundraising difficulties. In addition, "the biggest challenge is fund raising for a project outside the geography of the benefactor. Many people only want to donate locally, so we need to be creative," he states.
With this challenge in mind, Villella has joined forces with a unique and recently launched online auction website called bidcycle (http://www.bidcycle.com). Villella likes the simplistic nature of the bidcycle.com site, the deals that consumers can achieve when they win auctions, and the company's "passion for supporting worthy nonprofits. They donate 10 percent of all bid costs directly to a nonprofit partner that the consumer chooses, so the individual gets to vote for a cause that is particularly meaningful to him."
According to Villella, partnering with companies such as bidcycle that provide new fundraising opportunities is a logical step, because his organization's needs are significant. "It costs $400,000 to build a new eye clinic in Latin America and make it self-supporting within three years. That's an incredible bargain! With this one-time investment, a team of native eye doctors and their staff will provide 20,000 people per year with the eye care they need. This seems to me to be a very efficient way of reducing a lot of unnecessary human suffering."
ABOUT VISION FOR THE POOR:
Headquartered in Erie, Pennsylvania, Vision for the Poor's mission is to empower local eye care specialists in developing countries by building sustainable eye clinics, funding essential ophthalmic infrastructures, and establishing partnerships with like-minded organizations. The organization has built three eye clinics in Guatemala, one in Haiti, and one in Nicaragua, and has launched a fundraising campaign to build 14 additional clinics across Latin America.
ABOUT BIDCYCLE, LLC:
Based in Erie, Pennsylvania, bidcycle was created to combine online auctions and empowered fundraising. With a unique platform that changes the way consumers bid, win, and enjoy significant savings on great products and services, bidcycle allows its participants to support their favorite nonprofit each time they purchase bids. The company is incorporated in North Carolina.
CONTACT:
Jeff Parnell, CEO (e-mail: JParnell(at)bidcycle(dot)com; phone: 814.440.5731)