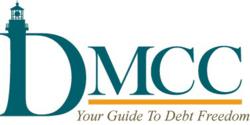 Our financial literacy program provides the information students need to be better prepared for the financial decisions that lie ahead
Lighthouse Point, FL (PRWEB) November 28, 2012
Debt Management Credit Counseling Corp http://www.dmcconline.org, a nonprofit credit counseling organization (DMCC), announced today that its proprietary financial literacy program, Debt Money & Credit Concepts, is being provided this fall semester to students at Monarch High School in Coconut Creek, Florida. Under the direction of Monarch's marketing teacher and DECA Advisor, Greg Kennedy, students in Mr. Kennedy's classes are being required to take this course as part of DECA's efforts to raise financial awareness in their school. By taking the DMCC financial literacy course, students will learn how to create a budget, use a credit card wisely, balance their bank account and develop a solid savings fund, among other things.
DMCC has been providing its financial literacy program to students in high schools and colleges throughout South Florida for over 10 years at no charge. At Monarch, DMCC introduced the program to the students in their classroom and helped the students register for the online course. At the end of the semester, DMCC will present certificates to all the students who successfully complete the course. "Our financial literacy program provides the information students need to be better prepared for the financial decisions that lie ahead" said Jessica Francese, Education Coordinator for DMCC. "We have presented seminars at Monarch High for many years and are very pleased that over 150 students are participating in the program this semester."
In connection with the Monarch High School DECA club's financial awareness efforts, DMCC will present a free seminar to students, parents and community residents in the Media Center at Monarch High School on Wednesday, November 27th, at 6:00pm. Topics will include budgeting, debt management plans, understanding credit reports and credit scoring. The presentation is open to the public. Anyone interested in attending, or obtaining more information about DMCC's financial literacy program, should contact Jessica Francese at 954-418-1466 or by email to jessica(at)dmcconline(dot)org. Educators in South Florida high schools and colleges are encouraged to take advantage of this free service.
About Debt Management Credit Counseling Corp.
DMCC is a 501c(3) nonprofit organization committed to educating consumers on financial issues and providing personal assistance to consumers overextended with debt. Education is provided free of charge to consumers via seminars, workshops, a proprietary financial literacy program, and a vast array of online and printed materials. Free personal counseling is provided to consumers to identify the best options for the repayment of their debt. DMCC is a HUD Approved Housing Counseling Agency, is approved by the U.S. Trustee to provide bankruptcy counseling and education, and has an A+ rating with the Better Business Bureau.