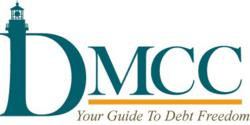 We could not have hoped for a more deserving person to win.
Lighthouse Point, FL (PRWEB) December 24, 2012
Debt Management Credit Counseling Corp http://www.dmcconline.org, a nonprofit organization (DMCC), announced today that Patricia Kunkle of Toms River, NJ, was the lucky winner of its "Get Out of Debt Sweepstakes". For winning the sweepstakes, DMCC paid Five Hundred U.S. Dollars ($500.00) directly toward Patricia's credit card in furtherance of its charitable mission to help consumers with their personal finances. The sweepstakes was open from September 17, 2012 through December 16, 2012 to U.S. residents who "Liked" the DMCC Facebook page at http://www.facebook.com/dmcconline1, were at least 18 years of age, and had credit card accounts, student loans or payday loans in their name with balances totaling at least Five Thousand U.S. Dollars ($5000.00).
"I was extremely happy to find out that I had won", said Patricia Kunkle, the Get Out of Debt Sweepstakes winner. "We had to charge quite a bit on our credit card following my husband's return from a tour in Afghanistan, so DMCC's payment is a huge help". DMCC has been helping consumers get out of debt for over 12 years. Certified credit counselors at DMCC provide consumers free budget counseling and, when appropriate, debt management plans to lower credit card interest rates and payments. DMCC is also able to help individuals setup affordable repayment plans for their student loans, payday loans, medical bills and federal income taxes. "Congratulations to Patricia and her family", said Phil Heinemann, DMCC Executive Director. "We could not have hoped for a more deserving person to win".
About Debt Management Credit Counseling Corp.
DMCC is a 501c(3) nonprofit organization committed to educating consumers on financial issues and providing personal assistance to consumers overextended with debt. Education is provided free of charge to consumers via seminars, workshops, a proprietary financial literacy program, and a vast array of online and printed materials. Free personal counseling is provided to consumers to identify the best options for the repayment of their debt. DMCC is a HUD Approved Housing Counseling Agency, is approved by the U.S. Trustee to provide bankruptcy counseling and education, and has an A+ rating with the Better Business Bureau.