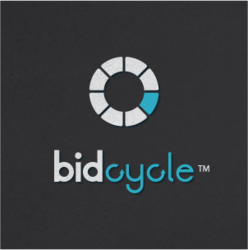 "Our customers will be donating to great causes while also participating in fun, unique, money-saving auctions," states Jeff Parnell, CEO of bidcycle.
Erie, Pennsylvania (PRWEB) August 02, 2012
It is well documented that millions of American homeowners are faced with delinquent mortgage obligations and that home foreclosure rates have reached all-time highs. Studies also estimate that some 11.5 million homeowners owe more on their mortgages than their homes are worth. Clearly, housing has become a significant economic concern.
This issue is greatly magnifed for many active duty and former military, who face these types of challenges (and more) on a daily basis but are often unable to adequately address them due to their service commitments and in some cases, their deployment in locations such as Iraq and Afghanistan, tens of thousands of miles from home.
Military personnel and their families "have several things stacked against them, and these include the frequency of deployments and a difficulty in finding employment when they return home," according to John E. Pickens, executive director of VeteransPlus, a financial education nonprofit that serves veterans, active duty military, and their families.
This challenge is compounded by a reality that is faced by millions of American families, whether military or civilian: a significant lack of knowledge as it applies to household budgeting and other financial matters. When a key family member is deployed overseas, comments like "Hey, wait a minute now: you want me to take care of the bills, the car, the house? This is not my game," are not uncommon, according to Veterans Plus' deputy director Christopher Fitzpatrick.
A passion to fund nonprofit organizations that address significant societal challenges is behind the creation of bidcycle (http://www.bidcycle.com), an innovative online auction company that officially launches next week. The new website will combine innovative auction rules, the opportunity for consumers to save at least 50% on popular products, and a commitment to support worthy nonprofits. "When consumers participate in our auctions, we will allocate 10% of their bidding revenue to a nonprofit or charity that has joined our list of bidcycle Beneficiaries," according to Jeff Parnell, the company's CEO. "Our customers will be donating to great causes while also participating in fun, unique, money-saving auctions."
Parnell specifically notes that "bidcycle is excited about the opportunity to support an organization of VeteransPlus' caliber. "Their staff and volunteers provide much-needed education to improve financial literacy. Our military and veterans--who provide freedom for all Americans--deserve this type of assistance."
Hunter Harrison, who created the original bidcycle concept,echoes this enthusiasm. "From Day One, it has been important that we would be a company that truly gives back and supports great causes. We are proud to partner with the dedicated team at VeteransPlus, and as new nonprofits and charities join our network, we look forward to supporting their organizations and causes as well."
About bidcycle, LLC:
bidcycle was created to provide consumers with a totally new choice in online auctions. Located at http://www.bidcycle.com, the business combines a truly unique bidding environment with innovative auction rules, a guaranteed opportunity for consumers to save 50% or more on popular products, and an uncompromising passion to fund worthy charities and nonprofit organizations. The company is proud that its growing network of devoted "bidcycle Beneficiaries" addresses some of society's most significant challenges.
About VeteransPlus, Inc.:
VeteransPlus, Inc. is a 501(c)(3) nonprofit organization that works with our nation's Heroes on basic budgeting, credit management, debt management, goal setting, housing issues and how to avoid predatory lending. VeteransPlus staffs licensed and certified Veteran financial educators and counselors who are ready to answer the call on current situations. Since our counselors are Veterans or family members of someone who has served, they understand the situations that military life brings. VeteransPlus has counseled nearly 150,000 military families in the last four years and that assures the leadership financial wellness our Heroes deserve. They can be found online at http://www.VeteransPlus.org.