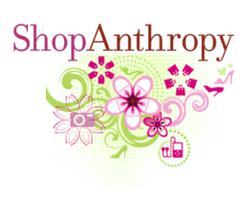 If only 10 000 supporters spend 25 dollars a month online and generate an average of 3% in earmarked donations, that results in 7,500 dollars in donations.
Anaheim, CA (PRWEB) November 02, 2011
In the spirit of the holiday season and in keeping with its philosophy of embedding consumer philanthropy into the everyday practice of online shopping, web-based nonprofitshoppingmall.com is giving away five (5) private label-shopping sites to nonprofit organizations that meet the requirements outlined below. These organizations will be joining the ranks of groups like Autism Speaks, National Wildlife Federation, Ovarian Cancer National Alliance, RAINN and Surfrider Foundation. NPSM's cause shopping technology will assist them in generating additional revenues without incurring additional costs.
Private label clients benefit from nonprofitshoppingmall's forward thinking technology in several ways. In addition to a private label site that's integrated in the organization's existing online presence, the nonprofit will also receive its own EZ Shopper App, designed for today's most popular web browsers. The app automatically captures sales earmarked by the consumer to benefit the organization. Furthermore, NPSM rolled out their Facebook Shop+Support capability in October 2011. The personalized Facebook Tab enables organizations to link their Facebook page directly to their online shopping site.
Requirements necessary for consideration include the following:

Nonprofit needs to be national or international in scope with at least a 3-star rating from Charity Navigator or similar charity rating agencies
Nonprofit needs to be centralized — no regional or state offices
Nonprofit needs to be tech savvy and nimble
Nonprofit needs to be actively pursuing a social media strategy that includes Twitter and Facebook to benefit from the custom Facebook Shopping Tab.
Nonprofit organizations should send in their requests to receive additional information about nonprofitshoppingmall and its private label capabilities via email to info(at)nonprofitshoppingmall(dot)com.
Deadline: the submission process is open from time of release until December 23rd, 2011 at 5PM Pacific Standard Time.
Finalists will be notified via email on Friday, January 6, 2012.
Their private label sites will be activated no later than January 31, 2012, in time for Valentine's Day shopping.
As a matter of record, the organizations chosen must be willing to sign a Commercial Co-Venture Agreement to provide trademark and copyright licenses and comply with all state regulatory laws including registration in all applicable states where required.
About nonprofitshoppingmall:
nonprofitshoppingmall.com (NPSM) is a unique web-based tool that uses online shopping to drive a new revenue stream of unrestricted funds into a nonprofit organization's annual budget. The core of the business is in building and maintaining private label shopping sites for national/international nonprofit organizations. Essentially, each time a consumer shops online through NPSM or any of its private label sites, a contribution will be earmarked by NPSM and delivered quarterly to a pre-selected nonprofit organization. Simply said, nonprofitshoppingmall.com turns everyday shopping into everyday giving.
###