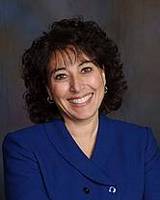 These top nonprofit organizations have found a new and exciting way to engage employees, volunteers and donors, stated Dr. Nora Ganim Barnes.
San Jose, CA and Dartmouth (PRWEB) July 27, 2010
The nation's largest nonprofit organizations are using social media more than any other sector. Ninety-three percent of the top US charities now have a Facebook profile, 87% have a Twitter presence, and 65% have a blog. These were among the top findings of the latest study led by Dr. Nora Ganim Barnes, Ph.D., Senior Fellow and Research Chair of the Society for New Communications Research and Chancellor Professor of Marketing at the University of Massachusetts Dartmouth and Eric Mattson, CEO of Financial Insite Inc., a Seattle-based research firm.
The new report is the outcome of a study of the nation's 200 largest charities in the United States based on a list compiled annually by Forbes magazine. The study examined these institutions to quantify their adoption of social media tools and technologies. This is the third year that Barnes and Mattson have tracked social media adoption by the nonprofit sector, and theirs is the only statistically sound valid longitudinal study of its kind.
In 2007, the first study of this group's use of social media was released. It revealed that these large nonprofits were leading large and small businesses as well as universities in their familiarity with, usage of, monitoring and attitude toward social media. One year later, in 2008, the second study showed that they led in knowledge, adoption and positive attitude about the importance of social media. This new research shows that these charitable organizations are still outpacing the business world and academia in their use of social media. The latest study (conducted with the 2009 Forbes list) reveals that 97% of charitable organizations are using some form of social media, including blogs, podcasts, message boards, social networking, video blogging, wikis and Twitter.
The study's other key findings include:

97% of respondents report using at least one form of social media. This represents an eight percent increase over 2008 and a 22% increase over the 2007 study.
65% of these nonprofits are blogging, making this group the most prolific bloggers of any sector (22% of the Fortune 500 are blogging and 45% of the Inc. 500 are blogging, while 55% of college and university admissions departments have blogs).
The use of video blogging was the fastest-growing social media tool between 2007 and 2008 among these successful charities. This year, the use of video dropped, while the use of social networking and Twitter increasingly dominated nonprofits' social media activity.
79% feel that social media is at least "somewhat important" to their future strategy.
93% report regular social media monitoring, an 18% increase over last year's study. (By comparison, 73% of US colleges and universities monitor buzz online about their school, and 68% of the Inc. 500 monitor their brands or company.) Google alerts are the most popular automated searches among these nonprofits.
"The largest US nonprofit organizations continue to outpace businesses and even academic institutions in their familiarity, use, and monitoring activity. These top organizations have found a new and exciting way to engage employees, volunteers and donors," stated Barnes.
"The nonprofit sector is connected and prepared to use social media to react quickly, as evidenced by responses to recent disasters. They have truly embraced social media tools in a way no other sector has. It will be exciting to see where the most innovative among them lead us to next," added Mattson.
A full copy of the new research report can be downloaded at: http://www.umassd.edu/cmr/studiesresearch/. Additionally, Barnes and Mattson will publish a paper based on the findings in an upcoming issue of the Society for New Communications Research's Journal of New Communications Research and will present the findings at the Society for New Communications Research's Annual Research Symposium, which will be held November 4-5 at Stanford University.
About the Center for Marketing Research at the University of Massachusetts - Dartmouth
To facilitate the economic development of the region by providing an affordable, high-quality economic alternative to meeting business needs for research, training, and consulting in any and all aspects of Marketing. The Center for Marketing Research is associated with and maintains a close relationship with the Chambers of Commerce within southeastern Massachusetts. This unique relationship provides the Center with an effective business networking capability. For more information, visit http://www.umassd.edu/cmr/.
About the Society for New Communications Research (SNCR)
The Society for New Communications Research is a global nonprofit 501(c)(3) research and education foundation and think tank focused on the advanced study of the latest developments in new media and communications, and their effect on traditional media and business models, communications, culture and society. For more information, visit http://sncr.org.
###