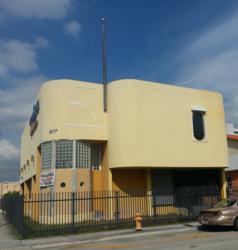 I was determined to find the right space right away.
Miami, FL (PRWEB) January 24, 2013
WEICHERT, REALTORS® - Best Beach Real Estate has sourced an appropriate new space for non-profit youth organization UrbanPromise Miami, Inc. (UPM) to house its ongoing educational and personal development programs for youth in East Little Havana.
Realtor Michael Hinton, working with Managing Director Santiago Vitagliano of The SAVI Group, a Miami Beach real estate investment firm representing the landlord, arranged a lease for an address in the center of the neighborhood UrbanPromise serves—easily accessible for parents and program participants. The new location, at 677 SW 1st Street, Suite 200 in Miami, enables expansion and renewal of urban programs and was settled within a mere three weeks and in time for the start of the spring semester.
"I was determined to find the right space right away," said Hinton. "Once he understood the nature of the group and the programs, Santiago put his heart into the deal as well."
Affiliated with UrbanPromise International, UrbanPromise Miami (UPM) launched in early 2010. Through after-school, summer camp and other supplemental programs, UPM provides children and youth living in under-resourced communities with a safe and structured family-like environment, affording them the opportunity to grow academically, socially, emotionally and spiritually.
The five-office Miami based residential and commercial Weichert real estate agency]is headquartered at 3933 Biscayne Boulevard in Miami, Telephone 305-866-0777. Additional offices are in Miami Beach, Weston, Boca Raton, and Fort Lauderdale.