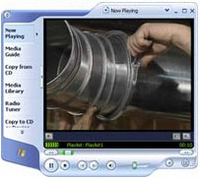 Las Vegas, NV (PRWEB) April 2, 2009
Ductwork Experts, a distributor of Nordfab Ducting original clamp-together Quick-Fit ductwork, has opened the world's largest online store to let end-users purchase the industrial ducting they need direct over the Internet.
The new site lets customers choose from 22 categories of ducting products - including elbows, clamps, straight pipes and branches - to configure their own complete ducting systems. Once completed, the orders are shipped directly to the customers.
The site has more than 1,100 products including pipe diameters ranging from 3 inch to 40 inches and elbows ranging from 30 degrees to 90 degrees.
"The site, offers dust collection ductwork, and is the world's largest e-commerce site devoted to industrial ducting, while also offers links to local experts who can provide product support on ducting applications."
Nordfab Ducting believes that offering the best quality products in the industry is only the starting point. The company also strives to have the best customer service, which is routinely monitored through customer surveys as a part of Nordfab's ISO 9001:2000 registration process. Nordfab Ducting raised the bar for the entire ducting industry with its four day delivery for most orders and same-day shipments for emergency parts - all with limited or no expedite fees.
For more information about Nordfab Ducting and Ductwork Experts please visit http://www.ductworkexperts.com or call 1-888-504-7775.
# # #