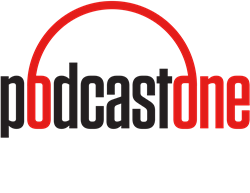 "The opportunity to work with a legend like Norm Pattiz at PodcastOne, a market leader, is one I couldn't pass up."
LOS ANGELES (PRWEB) February 07, 2019
Peter I. Morris, longtime media and business development executive, is joining PodcastOne as CEO, effective today. In the new role, Morris will manage all day-to-day operations, while exploring growth opportunities, strategic partnerships and new content initiatives for the audio on-demand leader. He joins the management team led by Executive Chairman, Norm Pattiz, and President, Kit Gray.
"Personally, I'm a huge fan of podcasts and strong believer in the power of the fan communities this medium champions," said Morris. "The opportunity to work with a legend like Norm Pattiz at PodcastOne, a market leader, is one I couldn't pass up. I look forward to leading PodcastOne's evolution and next chapter of growth."
Pattiz said, "I was introduced to Peter a short time ago by a mutual friend when I was looking for a consultant to put some fresh eyes on our business. Over the last month, it became obvious that we were both interested in working together to build PodcastOne. His background at Barstool Sports, Funny or Die and Imax are wonderfully compatible with our plans to take advantage of what's going on in podcasting today. I couldn't be more pleased."
Peter Morris comes to PodcastOne with 10-plus years of experience in senior management, business development and business affairs across film, television and digital media. Most recently serving as Executive Vice President of Barstool Sports, Morris previously held posts as EVP of Entertainment at IMAX, and Head of Business Affairs & Strategy and General Counsel at Funny or Die.
For more information, please visit PodcastOne.com.
About PodcastOne
PodcastOne, (http://www.PodcastOne.com) the nation's leading advertiser-supported podcast network, was founded by Norman Pattiz, founder of radio-giant Westwood One. The network currently hosts more than 300 of today's most popular podcasts, including Adam Carolla, Shaquille O'Neal, Steve Austin, Kaitlyn Bristowe, Dan Patrick, A&E's Cold Case, Laura Ingraham, Spencer and Heidi Pratt, Scheana Shay, Heather and Terry Dubrow, Jim Harbaugh, Ladygang, Dr. Drew, Chael Sonnen, Penn Jillette, Rich Eisen, Barbara Boxer and hundreds more.