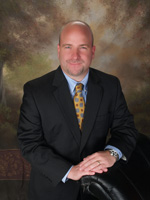 If you're a divorced parent with custody of a child, however, you obviously can't just pack up and leave. Complicated legal issues can arise.
Raleigh, N.C. (PRWEB) January 20, 2012
A divorced parent may start the new year with the desire or need to move to a new home in another state. If the parent has custody of a child, however, several important legal steps need to be taken before relocating, said Raleigh family law attorney Charles R. Ullman.
"A parent may make a decision to move in January and then wait until summer, when school is out, to go ahead with it. Or they may need to move right away because of a job opportunity or family situation," Ullman said.
"If you're a divorced parent with custody of a child, however, you obviously can't just pack up and leave. Complicated legal issues can arise. That's why, if you're planning a move, it's important to review your situation as soon as possible with an experienced North Carolina family law attorney."
Ullman is the founder of Charles R. Ullman & Associates, a Raleigh family law firm that represents clients in a variety of marital and family legal matters, including separation, divorce, spousal support, property distribution, child custody and child support.
According to Ullman, the first question a divorced parent needs to ask before relocating is whether there is a separation agreement or child custody order in effect.
If the divorced couple agreed to a separation agreement, or parenting plan, then the terms of that agreement will determine what happens next, he said. If the agreement has no provisions dealing with relocation, then a consent order or modification of the agreement may be needed. A North Carolina child custody lawyer can assist, he said.
"If a parent simply moves, then they risk being found in breach of the agreement," Ullman said. "The proper step would be to first contact an attorney who can work with you and the other parent and their lawyer on negotiating an agreement that both parties and the child can live with. Those agreements often are reached through mediation, which is a way to resolve issues without going to court.
"For instance, the non-custodial parent may consent to the move as long as the parent will be able to continue to have a meaningful relationship with the child," he continued. "This may mean increasing visitation time or parenting time during vacations and holidays. In some cases, it may mean reducing child support payments to help the non-custodial parent afford traveling to the child's new home for visitation."
If there is a child custody order in effect rather than a separation agreement, then the custodial parent will need to file a motion with the court to modify the existing order – or else face the risk of contempt of court or even parental kidnapping charges, Ullman said.
When the court examines the relocation, it will look at several factors and determine what is in the best interest of the child, according to the Raleigh family law attorney. Those factors include:

Motives of the parent seeking to move or of the parent opposing the move;
Likelihood of the move's improving the quality of life for the child;
Whether the non-custodial parent's parenting time, or visitation, can be restructured in order to preserve the relationship with the child;
Likelihood that the custodial parent will comply with visitation orders once outside of the jurisdiction of North Carolina courts; and
Whether a history or threats of domestic violence is involved.
"Going through a divorce as a parent can be a stressful experience, and moving is never easy," Ullman said. "While you focus on your family and your relocation, you can allow your attorney to protect your rights and interests and work hard to ensure the best possible outcome."
About Charles R. Ullman & Associates
The law firm of Charles R. Ullman & Associates, located on 109 S. Bloodworth St. in Raleigh, N.C., concentrates on family law, including divorce, child custody, child support, visitation, alimony, post-separation support and equitable distribution. Ullman is also a trained collaborative law attorney. For more information, contact the firm by calling (919) 829-1006 or use its online form.
###