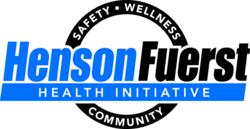 Rules are better followed when they're better understood. The PSA contest allows young bike riders to express what bicycle safety means to them. It makes the issue more personal to them and more impactful to us all.
Rocky Mount, NC (PRWEB) March 12, 2012
North Carolina law firm HensonFuerst is holding its fourth annual bicycle safety public service announcement (PSA) contest for local middle and high school students. The mission of the PSA contest is to prevent serious accidents and injuries and to help young people understand the importance of using proper riding skills, obeying traffic rules, and understanding helmet safety. The contest gives students a chance to make a difference and be creative while keeping everyone on the road safe and accident-free.
"We've been helping victims of traumatic brain injuries for more than 20 years and understand the life-altering consequences associated with these types of injuries," said avid cyclist and attorney Thomas Henson Jr. "We want this contest to bring more awareness to safe cycling and accident prevention. The PSA contest allows young bike riders to express what bicycle safety means to them while making the issue more personal to them and more impactful to us all."
"Approximately five percent of all bicycle fatalities in North Carolina involve a cyclist under the age of 16," said Sarah O'Brien, Bicycle and Pedestrian Program Manager at the Institute for Transportation Research & Education at North Carolina State University. "Through a 2011 public involvement process we conducted, people from across the state made it clear they feel North Carolina has a priority to raise awareness about bicycle and pedestrian safety through educational messages. The PSA contest conducted annually by HensonFuerst is a great tool to not only get the 'rules of the road' out to our citizens, but to also provide a valuable learning experience to our youth."
Here's How It Works
The contest has two age categories: grades 6 to 8 and grades 9 to 12. Students must enter video PSAs, which should address the importance of bicycle safety. PSAs will be judged on students' abilities to analyze the topic and produce a quality video. Entries must be submitted no later than Wednesday, April 18, 2012.
Prizes will be given to the students who produce the first-place entries in each age category. The winning students can choose between an Apple MacBook with movie-making software or a $1,500 gift card. The winning students' schools also will receive monetary donations. Of the two winning entries, one will be selected to air on local television.
To see a complete list of rules, enter a PSA, and vote for your favorite videos, visit LawMed.com/contest.
Where Are They Now? Catch Up with Last Year's Winners
"Since the contest, I've shot multiple films—one being a music video for the band Onward, Soldiers—which was screened at the Cucalorus Film Festival," said Kyle Messina, who won first place in the high school category last year with his friend and fellow filmmaker Frank Brechbiel. "The contest definitely helped us gain experience in film."
"I still love making videos," said Makaila Roberts, who won first place in the middle school category last year. "With my prize, I bought a green screen set, a video camera, and movie-making software. Thank you so much for this opportunity! It really boosted my confidence and helped me move forward in my future career."
About the HensonFuerst Annual Bicycle Safety Contest
Four years ago, the firm represented the husband of a local cyclist who was killed by a motorist while riding her bike. Members of the firm pledged all of the attorney fees from the case to fund bike safety awareness programs, such as the PSA contest and a series of cycling safety videos.
About HensonFuerst
HensonFuerst, P.A., is a North Carolina-based law firm with offices in Raleigh, Rocky Mount, Creedmoor, and Boone, concentrating in traumatic brain injury, nursing home abuse, medical malpractice, and mass tort cases. For nearly 40 years, the North Carolina personal injury attorneys at HensonFuerst have represented those injured by the negligence of others. With successful multimillion-dollar verdicts and settlements throughout the state of North Carolina, the team of 13 lawyers and 40 staff members at HensonFuerst offer considerable experience and resources for their clients.
###