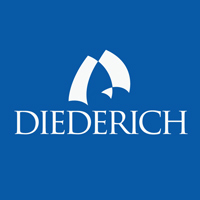 The company can now provide medical malpractice insurance to North Carolina physicians with an average rate of 15% less than last year
Carbondale, IL (PRWEB) May 31, 2012
Diederich Healthcare, a leading provider of medical professional liability insurance, is proud to announce lower rates for medical professionals practicing in North Carolina. The company can now provide medical malpractice insurance to North Carolina physicians with an average rate of 15% less than last year.
The insurance coverage for doctors and other healthcare providers is underwritten on paper that is rated A – Excellent by A.M. Best. Diederich Healthcare is working diligently to provide the medical community in North Carolina with the highest quality, most cost-effective insurance coverage available in the marketplace.
The company is working to lower malpractice rates for physicians by offering additional discounts for a positive claims history, the use of electronic medical records and participation in risk management courses.
Additional coverage is available protecting physicians for electronic medical records up to $100,000, medical board investigations, HIPPA, Medicare and Medicaid investigations. Premium payments can be made on a quarterly or monthly basis so physicians are not required to pay for the policy in a lump sum.
Diederich Healthcare provides comprehensive medical professional liability insurance and consulting services to over 13,000 healthcare providers throughout the United States. Through Diederich's seven (7) U.S. regional offices and multiple sales and service centers the company strives to provide superior client services. As a leader in the industry for over 40 years, Diederich is delivering cost-effective quality medical malpractice insurance to their physician clients.
Physicians, nurse practitioners, physician assistants and other medical providers who wish to take advantage our services are encouraged to contact us at 800-457-7790, or visit our website at http://www.diederichhealthcare.com.