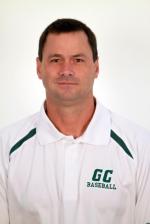 We look forward to the start of this camp and are confident that this location will be the premier baseball camp in the state of North Carolina.
San Rafael, CA (PRWEB) May 16, 2012
The College is located on nearly 80 acres of tree-lined grounds in a historic district bordering the heart of the city of Greensboro. The convenient location provides easy access to major attractions, the cultural arts district, shopping and fine arts venues.
World War Memorial Stadium - dedicated as a living memorial to the 138 Guilford County men who died in World War 1 - has become an integral part of the city's landscape. In its heyday, the stadium next to Bagley Street in Greensboro, was the envy of every city in North Carolina. The 8,000 concrete cast seats provided a lavish home for professional and college baseball in the summer, high school and college football in the fall, and various levels of track and field in the spring. World War Memorial Stadium is the home baseball park for Greensboro College, and the NIKE Baseball Camp at Greensboro College.
"We are thrilled to have confirmed our 2012 dates at Greensboro College" states Mike de Surville, Vice President of US Sports Camps. "We look forward to the start of this camp and are confident that this location will be the premier baseball camp in North Carolina."
Directing the NIKE Baseball Camp at Greensboro Collec is Head Coach, Matt Aker. Coach Aker begins his second year leading the baseball program at Greensboro College in 2010-11. Prior to attaining the head coach position, Aker completed his sixth year in the 2009 season as a GC assistant coach. He has served as the hitting, outfield, and base-running coach for The Pride. The son of former major league pitcher and coach Jack Aker, he pitched at Ole Miss where he graduated in 1993.
Nike Baseball Camps provide focused, intensive training that is essential to improvement for all skill levels. Every facet of the game is covered with an emphasis on fundamentals to help players become valuable team members. At each location, campers are broken into groups with other players of similar age, abilities and goals. Each camp director does their best to advance players to the next level, keeping in consideration each camper's experience and desire to improve.
About US Sports Camps
US Sports Camps (USSC), headquartered in San Rafael, California, is America's largest sports camp network and the licensed operator of NIKE Sports Camps. The company has offered summer camps since 1975 with the same mission that defines it today: to shape a lifelong enjoyment of athletics through high quality sports education and skill enhancement.
Players, coaches, parents and others interested in the 2012 Nike Baseball Camps can visit http://www.ussportscamps.com/baseball or call 1-800-645-3226.