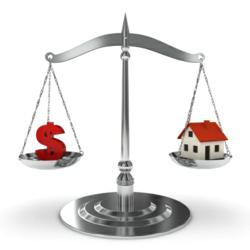 Red Blue Realty has experienced HARP professionals ready to serve you
North Hills, Ca (PRWEB) September 13, 2012
Today, many owners of North Hills real estate are still struggling with the consequences of the housing crisis. One of the most common horror stories is of those who bought a home with a high, fixed interest rate just before the bubble burst, and then got stuck paying for a mortgage that costs much more than the home is even worth. For many, this situation makes refinancing very difficult, if not impossible. Red Blue Realty presents this exciting tip to help homeowners who are experiencing the same problem.
But then, in March 2009, the Federal Housing Finance Agency set up the Home Affordable Refinance Program (HARP) to help underwater homeowners refinance their mortgages. Since its inception, HARP has gone through quite a few changes, which are explained below.
What is HARP?
For those who bought one of the many North Hills homes for sale on or before May 31, 2009, HARP may be a good refinancing option. The declared purpose of HARP is to help homeowners "get a new, more affordable, more stable mortgage". As of now, the program is supposed to end on December 31, 2013.
Eligibility Requirements
To be pre-qualified for HARP, a homeowner must be current on a mortgage that is backed or guaranteed by Freddie Mac or Fannie Mae. In addition, a homeowner may be eligible for HARP if they meet the following criteria, as outlined by the MHA:
(1) The mortgage cannot have been refinanced under HARP previously unless it is a Fannie Mae loan that was refinanced under HARP from March-May, 2009.
(2) Current loan-to-value (LTV) ratio must be greater than 80%.
(3) The borrower must be current on the mortgage at the time of the refinance, with a good payment history in the past 12 months.
Those who purchased one of the North Hills homes for sale should note, however, that the exact requirements for HARP refinancing vary from lender to lender. The above requirements are intended more as a general guideline, and so some degree of flexibility is given to the lender.
If the lender of the homeowner's original mortgage refuses to refinance through HARP, it's possible to go to another lender. And even if the original lender doesn't reject the HARP refinancing, it's still worth getting quotes from a variety of lenders because HARP Interest rates are not fixed, so shopping around can really pay off in the long run.
To learn more, contact Red Blue Realty today for the perfect North Hills real estate agent!
Website: http://www.redbluerealty.com
Email: Contact(at)redbluerealty(dot)com
Phone Number: 1 - (855) 66-RBREALTY or 1- (855) 667-2732
Get social with Red Blue Realty on Facebook and Twitter!