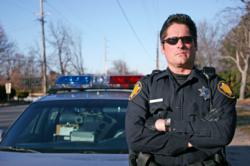 For any employer who is going to be providing auto insurance, seeing driving records up front is a necessity," says Kellner
Cartersville, Georgia (PRWEB) September 09, 2011
4SafeDrivers.com, an employer service that provides an easy way to keep tabs on employee driving records, has seen an influx of new interest, following on the heels of an historic North Carolina highway safety study. As part of the study, hundreds of motorists throughout the state have agreed to let highway safety researchers place video cameras and tracking equipment in their automobiles, all for the purpose of uncovering the true causes of highway accidents. The program, which will pay drivers for their participation, marks the largest effort in United States history to get to the bottom of precisely what drivers are doing before they crash. The initiative has sparked a new interest in driving habits and their relation not only to safety but to insurance rates, particularly among employers, which in turn has driven business to 4SafeDrivers.com
4SafeDrivers.com is a nationwide service with a strong presence in North Carolina, where many employers are increasingly insistent upon seeing driving records for all prospective employees. The web-based service provides driving records to employers, eliminating much of the hassle and many of the major fees associated with getting these records directly from the state. Due partly to the highway safety study and its emphasis on driving habits, employer demand for these records is higher than ever.
According to 4SafeDrivers.com president Jeffrey Kellner, the highway safety study reminds employers of the necessity of ensuring that their potential new hires practice safe driving habits of their own, especially when those new hires might be driving to sales calls, possibly in a company car or under the company's auto insurance policy. As the NC highway safety study indicates, there is a real link between a motorist's personal habits and the safety or his or her vehicle. For this reason, more and more hiring managers are asking to see an employees driving record, often obtaining them from 4SafeDrivers.com.
According to Kellner, the trend of employers asking to see a driving record is a natural result of spiking insurance costs, as well as the publicity brought on by studies like the North Carolina highway safety one. "For any employer who is going to be providing auto insurance, seeing driving records up front is a necessity," says Kellner. "Initiatives like the NC highway safety study remind employers that they can better avoid accidents, and keep their costs down, by conducing thorough background checks before hiring anyone."
4SafeDrivers.com is a service geared toward employers in any field, and provides straightforward avenues for obtaining an employees driving record that might otherwise be difficult or costly to obtain.
ABOUT:
4SafeDrivers.com is a premium site for employers to obtain pertinent background records about prospective employees, as well as to check their own files and records with a minimum of hurdles and fees. The site offers resources for obtaining driving and criminal records, social security history, worker's compensation records, and more, as well as for conducting drug screenings and investigating references.
An essential tool for employers in virtually any field, 4SafeDrivers.com can be reached at 4SafeDrivers.com, or e-mailed at customerservices(at)4SafeDrivers(at)com.
###