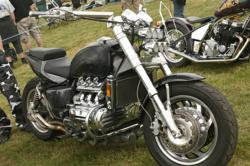 North Myrtle Beach, SC (PRWEB) September 07, 2011
September and October are great months to visit North Myrtle Beach, Myrtle Beach and Little River, and there are plenty of events and activities to keep vacationers entertained. Below, Vacation Rentals of North Myrtle Beach has included three exciting happenings in the vicinity, along with its nearby rental properties. The company just completed a very successful first summer in business; clearly its dedicated staff knows how to help travelers book the perfect vacation home!
SOS Fall Migration (September 16 – 25)
The SOS (Society of Stranders) Fall Migration celebrates shagging, or a dance similar to swing that was developed in North Myrtle Beach in the 1940s. For shaggers, this 10-day festival is one of the biggest parties of the year. People come from all over to dance up and down Main Street on Fun Sunday and Fun Monday, or the first Sunday and only Monday of the event. For the remaining eight days dancers strut their stuff in one of several SOS lounges, which are hosted by local venues such as Fat Harold's and Duck's. Member clubs of The Association of Carolina Shag Clubs also hold "tea parties" at the lounges, and instructors will give lessons to the less experienced.
Vacation Rentals of North Myrtle Beach has three beautiful rental properties located near the Fall Migration: The Cottages at Tilghman, Ocean Keyes and Waterway Landing.
Myrtle Beach Fall Bike Rally (September 28 – October 2)
Twice a year, motorcycle enthusiasts come to the Murrells Inlet area to, well, ride their bikes. This year's fall rally features guided Poker Run tours. During a Poker Run, riders travel along a designated route, stopping occasionally to play a hand of poker; whoever has the best hand at the end wins. There's a $20 entry fee, but you could win that back in prizes!
Vacation Rentals of North Myrtle Beach's Pier Watch Villas, a 6BR/4BA condo in Cherry Grove, is motorcycle friendly, so book this property when planning a trip to the rally. View our other bike-friendly properties as well.
Little River Shrimp and Jazz Festival (October 8)
This seventh annual event offers live music, arts and crafts vendors and, of course, shrimp. Go relax and enjoy the area's best seafood, as well as performances by local favorites Grenoldo Frazier, Kat Daniels, the Arlin Strader Trio and Bernie Kenerson.
Little River is a short drive away from North Myrtle Beach, so any property would be close to this festival.
Vacation Rentals of North Myrtle Beach does much more than just help vacationers find the perfect property. The staff is happy to answer all questions, and will immediately address any concerns. Additionally, staff members can make reservations and purchase event tickets!
Vacation Rentals of North Myrtle Beach is conveniently located at 1021 2nd Avenue North, Suite 6 and can be contacted directly to discuss rental properties at 1-888-488-8588 or online at http://www.vacationrentalsofnmb.com.
###