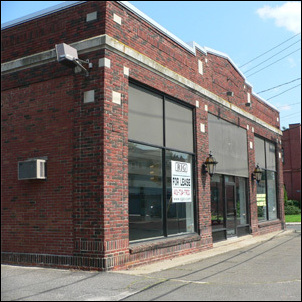 the largest adult retail chain in the nation.
Northampton, MA (PRWEB) August 17, 2006
NoPornNorthampton, an association of residents of Northampton, MA, calls upon Barry G. and Annette E. Goldberg, owners of a building at 135 King Street, to cancel plans to lease their property to Capital Video Corporation. Capital Video, based in Cranston, RI, calls itself "the largest adult retail chain in the nation." They intend to install a pornographic video and magazine shop in the Goldbergs' building, which is surrounded by homes, schools, churches and counseling centers, according to the organization.
NoPornNorthampton has issued an open letter to the Goldbergs, residents of Longmeadow, MA, to highlight the nature of the films sold by Capital Video. The Goldbergs are asked to conform to the real estate ethics subscribed to by their leasing agent, R.J. Greeley of Springfield, MA. These ethical codes state that members of the real estate industry have a "grave social responsibility," and "recognize the need to sustain and enhance the quality of life enjoyed by Massachusetts' citizens."
NoPornNorthampton has posted its open letter to its weblog, and is publicizing it around the region in the form of hundreds of flyers.
A version of the open letter, edited to respect the adult-content policies of PRWeb, is reproduced below. We provide the original letter on our weblog.
Dear Mr. and Ms. Goldberg,
We are residents of Northampton, concerned that you are in the process of leasing your property at 135 King Street to Kenneth Guarino's Capital Video Corporation. Mr. Guarino is a major producer and retailer of pornographic material (see our extensive documentation). The proposed site for his new "porn shop" is surrounded by long-established residential neighborhoods, homes with young children, churches, counseling centers, and a school of dance.
We are proud of our city, the home of Smith College. Parenting Magazine has named it among the "Top 10 Family Friendly Towns". Boston Magazine includes it among its "Best Places To Live – Big Small Towns". Author John Villani calls it the "Number One Best Small Arts Town in America".
Studies show that sexually oriented businesses can scare away shoppers and pedestrians, increase crime, reduce property values, increase business failures, and lead to harassment of passersby. Kenneth Guarino is a convicted criminal (conspiracy to evade taxes). Court documents describe how Mr. Guarino was a long-time associate of Natale Richichi, who has himself been described as "the last living member of Albert Anastasia's Murder Incorporated". Over the years, Mr. Guarino paid Mr. Richichi over $1.7 million in cash. We are anxious that you have invited Mr. Guarino to play a long-term role in our community. (For details see United States Court of Appeals for the First Circuit, Case No. 02-1564, Capital Video Corporation; Kenneth Guarino v. Commissioner of Internal Revenue, November 27, 2002.)
We ask you to extend the same care to King Street that we're sure you have for your own neighborhood in Longmeadow. Please consider if this care is compatible with a retailer of degrading, misogynistic movies that mock notions of fidelity, commitment and humanity, or movies that feature necrophilia and prostitution. We provide a sample list of these movies on our weblog. On one of Capital Video's websites, Amazingadult.com, there are whole categories of movies in such specialties as Bondage, Domination, and Gangbang (more about this).
Your leasing agent, R.J. Greeley Co., is a member of the National Association of Realtors, and subscribes to their code of ethics. This code states that the interests of the nation and its citizens "impose obligations beyond those of ordinary commerce. They impose grave social responsibility...." R.J. Greeley is also a member of the Massachusetts Association of Realtors, which observes that "One of the nation's most challenging opportunities in housing lies in the recovery and rehabilitation of declining neighborhoods." The City of Northampton has been working on the revitalization of King Street for many years. We fear that the proposed porn shop will stymie these efforts and make things worse.
The law may permit you to rent to Capital Video Corporation, but landlords also have a duty to the community to use good judgment. We urge you to terminate your relationship with Capital Video and find a more suitable tenant for your King Street property.
Sincerely,
Adam Cohen and Jendi Reiter
###