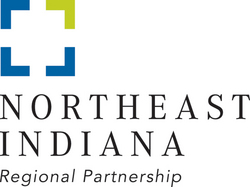 Traveling to China and Japan to meet with corporate leaders is a unique opportunity to build on existing relationships and forge new partnerships
Fort Wayne, IN (Vocus) September 1, 2009
Northeast Indiana Regional Partnership announced today that the organization's President and CEO, John Sampson, will travel to Asia in conjunction with the 2009 Asia Trade Mission led by Governor Mitch Daniels. The delegation of Hoosier business leaders and elected officials will travel September 5-16 and the trip will include economic development stops in China and Japan.
Sampson will depart Indiana on September 5 bound for Shanghai and Zhejiang, Indiana's Chinese sister-state, September 6-11. The delegation will then travel to Japan September 11-16 where they are scheduled to visit Tochigi Prefecture, Indiana's Japanese sister-state, and attend the Japan-U.S. Midwest Conference in Tokyo. Delegation members will meet with government and business leaders in both countries and will take part in three business receptions for potential investors hosted by Governor Daniels.
"Traveling to China and Japan to meet with corporate leaders is a unique opportunity to build on existing relationships and forge new partnerships," said John Sampson. "These relationships are a cornerstone to our mutual strategy for economic growth of our region."
The Northeast Indiana Regional Partnership will utilize live updates to the Partnership's blog and Twitter feed, posted throughout the trip. Readers will be able to access recaps of the delegation's activities on a daily basis through the blog, Northeast Indiana Pulse, and can follow @NortheastIN on Twitter to receive live snippets of information. Northeast Indiana Pulse can be found at http://chooseneindiana.blogspot.com and the Partnership's Twitter feed can be found at http://twitter.com/NortheastIN.
"Using NEIRP's Twitter feed and Northeast Indiana Pulse connects the people and businesses of northeast Indiana to the economic development efforts the Partnership is pursuing on their behalf," said Erica McCutchan, Marketing Manager for the Northeast Indiana Regional Partnership.
This will be the third trade mission that Sampson has participated in as a representative of the northeast Indiana region. Sampson joined a team of northeast Indiana elected officials and economic developers from northeast Indiana in 2007 for a week-long trade mission to Japan and also took part in a 2007 trade mission to Europe, both of which were led by Governor Mitch Daniels.
Updates from the governor's trade mission, including video clips and photos, will be also posted throughout the trip on the Governor's website: http://www.in.gov/gov/asia09.htm.
About the Northeast Indiana Regional Partnership: Created in 2006, the Northeast Indiana Regional Partnership's mission is to market the 10-county region and team with local economic development organizations (LEDOs) to bring new jobs and commercial investment to the area. The Partnership concluded a successful Investment campaign in October of 2006 targeting an initial operating period of five years. The RP's global marketing efforts will be on behalf of LEDO's in Adams, Allen, DeKalb, Huntington, LaGrange, Noble, Steuben, Wabash, Wells and Whitley counties.
###