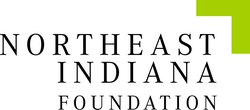 The Lilly Endowment's TOpS 2015 Grant is a unique opportunity for Northeast Indiana to dramatically enhance employment opportunities in the defense and advanced manufacturing sectors by helping to create a 21st century workforce
Fort Wayne, IN (Vocus) September 3, 2009
Community Partnerships Inc. (CPI)-an affiliate of the Community Foundation of Greater Fort Wayne-and the Northeast Indiana Foundation have announced Leonard Helfrich as the Executive Director of Talent Opportunities Success (TOpS) 2015, the Lilly Endowment-funded northeast Indiana initiative announced in March 2009.
Helfrich will officially fill this position on September 8, 2009. With support and guidance from CPI and the Northeast Indiana Foundation, Helfrich has been charged with the responsibility of overseeing the implementation of region-wide education and workforce training efforts funded by the Lilly Endowment's $20 million grant to northeast Indiana. Helfrich will dedicate his time to building collaboration among industry, workforce development and education partners at the regional and state levels in support of furthering the TOpS 2015 objectives.
"The Lilly Endowment's TOpS 2015 Grant is a unique opportunity for Northeast Indiana to dramatically enhance employment opportunities in the defense and advanced manufacturing sectors by helping to create a 21st century workforce," said Helfrich. "I am personally excited and pleased to have the opportunity to contribute to this initiative, and look forward to meeting and working with all the project partners throughout the region."
Leonard Helfrich is an attorney with significant experience in managing projects and leading people in the delivery of client services. He spent nearly 30 years as in-house attorney with Lincoln Financial Group in Fort Wayne, most recently as Vice President and Associate General Counsel for Real/Estate Investment, as well as participating on the Lincoln Financial Foundation Contributions Committee. In addition, he has a long history of community involvement in Fort Wayne. He is currently the president of the Board of Trustees of the Fort Wayne Museum of Art, and was previously president of Fort Wayne Cinema Center as well. Among other involvements, he was a founding member of the Fort Wayne AIDS Task Force in 1985, and volunteered for the Pro Bono Legal Program.
"Leonard's work experience and community involvements have given him a breadth and depth of experience in both leading and managing," said Reed Silliman, CPI Board Chair. "His extensive experience in board development and performance, strategic planning and financial management will suit his role with TOpS and provide northeast Indiana with strong guidance and direction."
TOpS 2015 was developed through strategic collaboration among regional business leaders, economic development and government officials, community foundations and representatives from K-12 and higher educational systems. In response to encouragement from the Lilly Endowment, this regional coalition drafted what is now the TOpS initiative: the cornerstone of regional economic transformation, providing economic growth opportunities and promoting high quality jobs in northeast Indiana.
"Leonard's background in civic engagement will be a key asset in building upon the strong partnership that was started as a result of development of the Lilly Endowment proposal," said John Sampson, President/CEO of the Northeast Indiana Regional Partnership.
TOpS 2015 includes targeted educational and workforce programs for the aerospace and defense industries. Components of the initiative include support for retraining at 1,200 adult workers in northeast Indiana over the next three years; enhancement of the Advanced Manufacturing Program at Ivy Tech – Northeast; expansion of the systems engineering and wireless technology programs at Indiana University-Purdue University-Fort Wayne (IPFW); and, the creation of New Tech High Schools within northeast Indiana school corporations, with an emphasis on science, technology, engineering and mathematics courses. The New Tech High School component recently recognized its first milestone with the start of Wayne High School's school year and its inaugural semester integrating the New Tech High School program.
Helfrich has lived in Fort Wayne since graduating from Ohio State University College of Law in 1979. His undergraduate degree is also from Ohio State University where he majored in Russian language and Russian area studies.
About the Northeast Indiana Regional Partnership and the Northeast Indiana Foundation: Created in 2006, the Northeast Indiana Regional Partnership's mission is to market the ten-county region and team with local economic development organizations (LEDOs) to bring new jobs and business investment to the area. The Northeast Indiana Foundation's mission is to support the Northeast Indiana Regional Partnership and its member counties through the funding and coordination of charitable activities which directly contribute to its mission of facilitating the creation of new business investment and high quality jobs for the region.
About the Community Foundation of Greater Fort Wayne: Established in 1956, the Community Foundation of Greater Fort Wayne is a public, charitable foundation serving Allen County for more than fifty years. The Community Foundation had assets of $74 million at December 31, 2008, and awarded more than $5.6 million in charitable grants and scholarships in that year.
###