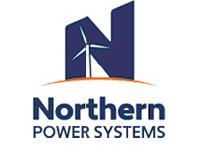 The combination of Northern Power's world-class wind turbine performance with Ex-Im Bank financing provides international customers with the potential for very attractive project returns.
Barre, VT (Vocus/PRWEB) March 15, 2011
Northern Power Systems, Inc. (http://www.northernpower.com), a next-generation wind turbine manufacturer, announced today that it has secured U.S. Export-Import Bank ("Ex-Im Bank") financing for the export of permanent magnet direct drive (PM/DD) Northern Power® 100 wind turbines to Italy. These community wind projects will be developed in partnership with PurEnergy, a leading wind energy developer based in Bisaccia, Italy, and will be financed by the Ex-Im Bank in cooperation with RB International Finance.
"The initial project in Italy is expected to be the first of many to follow in Europe," said Parthiv Amin, President of Community Wind at Northern Power Systems. "We are excited to be partnering with Ex-Im Bank to grow our business and create additional green jobs throughout our U.S. supply chain and at our engineering design and manufacturing center in Vermont."
"The combination of Northern Power's world-class wind turbine performance with Ex-Im Bank financing provides international customers with the potential for very attractive project returns," added John P. Danner, CEO of Northern Power Systems. "We look forward to expanding our financing relationship with Ex-Im Bank to include our new Northern Power 2.3 PM/DD utility wind turbines."
About Northern Power Systems
Northern Power Systems has more than 30 years of experience developing advanced, innovative wind turbines. The company's next generation wind turbine technology is based on a vastly simplified architecture that utilizes a unique combination of a permanent magnet generator and direct-drive design. The revolutionary approach delivers higher energy capture, eliminates drive-train noise, and significantly reduces maintenance and downtime costs. Northern Power Systems is a fully integrated company that designs, manufactures, and sells wind turbines into the global marketplace from its headquarters in Vermont, USA, with additional offices in Massachusetts and Michigan, USA, and Zurich, Switzerland. For more information, please visit http://www.northernpower.com or http://www.northernpower.com/community-wind
For additional information, contact:
John J. Ciempa
Marketing Communications Specialist
Northern Power Systems
Phone: +1-802-279-9575
jciempa(at)northernpower(dot)com
###