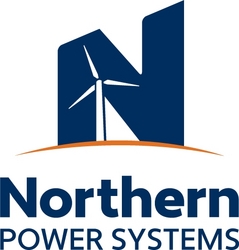 We are very pleased to have Elliot join Northern Power Systems as Vice President & General Counsel
Barre, VT (Vocus) November 15, 2010
Northern Power Systems, Inc., a leading manufacturer of next-generation direct-drive wind turbines, today announced that it has named Elliot Mark as its new Vice President & General Counsel.
Mr. Mark has served in General Counsel and Associate General Counsel roles for six technology-oriented companies, completing three strategic mergers and filing for two Initial Public Offerings (IPOs). Prior to joining Northern Power Systems, he served as General Counsel for Gomez Inc., a web technology company. Mr. Mark has also been General Counsel for Salary.com, where he helped complete a successful IPO in 2007, Viisage Technology and eRoom Technology. He served as Associate General Counsel at Arthur D. Little and Molten Metal Technology, and started his legal career at Goodwin Procter LLP in Boston.
"We are very pleased to have Elliot join Northern Power Systems as Vice President & General Counsel," said John Danner, President & CEO of Northern Power Systems. "Elliot's deep experience and strong track record will be instrumental in strengthening the Company and supporting our aggressive growth strategy."
"I am really looking forward to working with the leadership team at Northern Power," said Mr. Mark. "The Company's proprietary technology presents a compelling opportunity to create a market leading company in the global wind turbine industry."
About Northern Power Systems
Northern Power Systems has over 30 years of experience in developing advanced, innovative wind turbines. The company's next generation wind turbine technology is based on a vastly simplified architecture that utilizes a unique combination of a permanent magnet generator and direct-drive design. This revolutionary new approach delivers higher energy capture, eliminates drive-train noise, and significantly reduces maintenance and downtime costs. The company currently manufactures the Northern Power™ 100 turbine, designed specifically for community wind applications such as schools/universities, businesses, commercial farms, and municipalities. Later this year, the company plans to launch a 2.2MW turbine into the utility-scale marketplace for wind farm applications. Northern Power Systems is a fully integrated company that designs, manufactures, and sells wind turbines into the global marketplace from its headquarters in Vermont, USA, with offices in Massachusetts and Michigan, USA and Zurich, Switzerland.
For more information about Northern Power Systems, please visit: http://www.northernpower.com.
Contact:
John J. Ciempa
Marketing Communications Specialist
Northern Power Systems
802-461-2922
jciempa(at)northernpower(dot)com
# # #