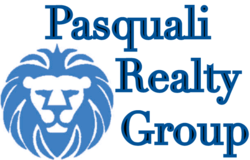 Burke, VA (PRWEB) February 08, 2012
With the spring quickly approaching, the number of open houses for homes for sale will be on the rise. Often people searching for homes like to plan their viewings around these open houses. People searching for open houses in Northern Virginia and Washington, DC will have a new resource. Northern Virginia realty company Pasquali Realty recently added an open house finder tool to its website to ease the process of viewing homes for sale in Northern Virginia, and Washington, DC. This new feature adds to the existing tools on their website. People can find homes for sale using the property wizard. There is also Financial tools such as a mortgage calculator, and links to credit reports. You can also use the site to learn more about a particular community, or stay up to date to the latest real estate or mortgage news. Pasquali Realty is dedicated to using technology to improve the ease and convenience of buying a home in Virginia, and Washington DC.
Pasquali Realty Group is an incorporated business that is a subsidiary under NBI Realty, and is currently licensed in both Virginia, and Washington, DC. They are a member of the National Board of Realtors(NAR), Virginia Board of Realtors(VAR), and Northern Virginia Board of Realtors(NVAR).
###